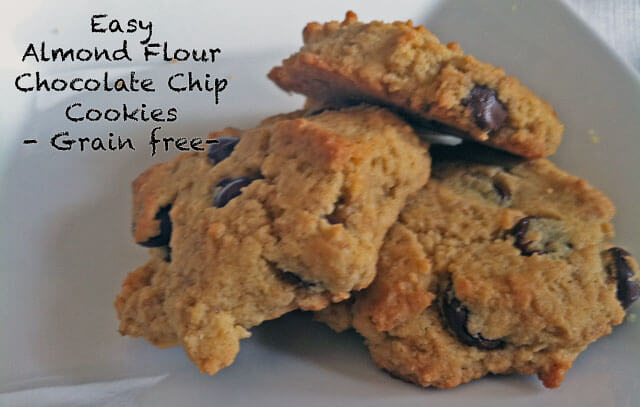 This is not an everyday recipe but is a healthy alternative to regular chocolate chip cookies. Chocolate Chip Cookies are the only dessert my husband likes, so I occasionally make these for him on birthdays or special occasions.
I use blanched almond flour, which lowers the phytic acid content, but I still wouldn't recommend these if you are working on healing your teeth.
This easy recipe can be made in under 30 minutes and tastes very similar to traditional chocolate chip cookies but without all the grains, refined sugars, and fake fats.
[Photo Source: WellnessMama.com]