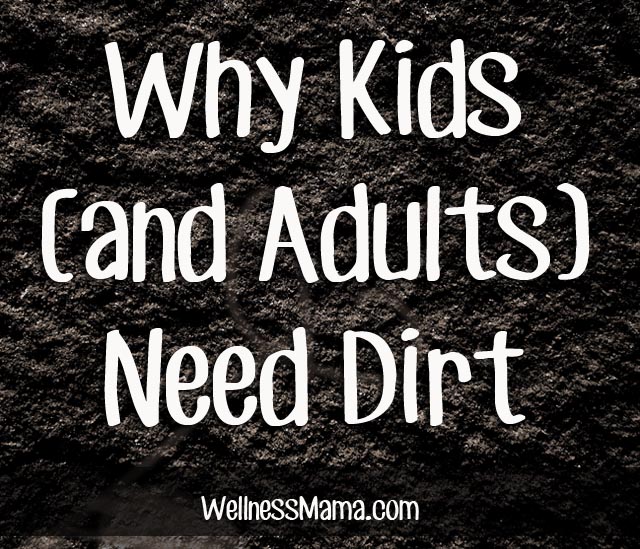 Thanks to modern hygiene and sanitation, we have seen lower rates of many diseases and health problems. Unfortunately, too much of a good thing can have its problems. I've talked before about how gardeners (statistically) live longer, and it turns out that the dirt itself can play a role in this:
The Problem:
We have antibacterial soap, antibacterial spray, antibacterial cleaning wipes and a myriad of disinfecting cleaning products. Kids are growing up in clean, disinfected, sterile environments. We go to great lengths to make sure we are protected from germs. At the same time, we have rising rates of allergies, autoimmune problems and gut related disorders (especially in children).
Could there be a connection?
[Photo Source: WellnessMama.com]