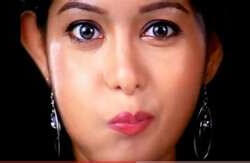 Oil pulling is becoming increasingly popular in the realm of wellness. Although it may sound, look, and feel strange at first, the numerous benefits from this practice are well worth the jump. This article from OraWellness explains what oil pulling is, how to practice it, and how it benefits not only your oral health, but also the health of your entire body.
"Whenever we can find a wellness protocol that has stood the test of time, it always gets more attention from us. Call us 'anti aggressive marketing', skeptical of newfangled stuff or just old-fashioned, we simply have an affinity to those tools that folks have been using for many years.
We were introduced to oil pulling several years ago. It is a simple way to not only create greater oral health, but to help detoxify the whole body in the process. Given that so much chronic disease we experience as a culture is lifestyle related, oil pulling offers a simple way to help restore greater overall health and wellness, as well as create greater oral health.
What is oil pulling?
Oil pulling is an ancient cleansing and detoxifying technique from Ayurvedic medicine, the traditional medicine from India. The process is simply to swish (or pull) unrefined oils throughout the mouth for several minutes. Similar to what oil does in a car engine, oil pulling gathers all sorts of debris like bacteria, fungi, and viruses (aka bad bugs) into the oil to be spit out.
The benefits people claim range widely. In the mouth, one can expect to experience:
cleaner, fresher breath
whiter teeth (without the use of commercial whiteners that can damage teeth!)
reduced plaque on the teeth
overall increased oral health"