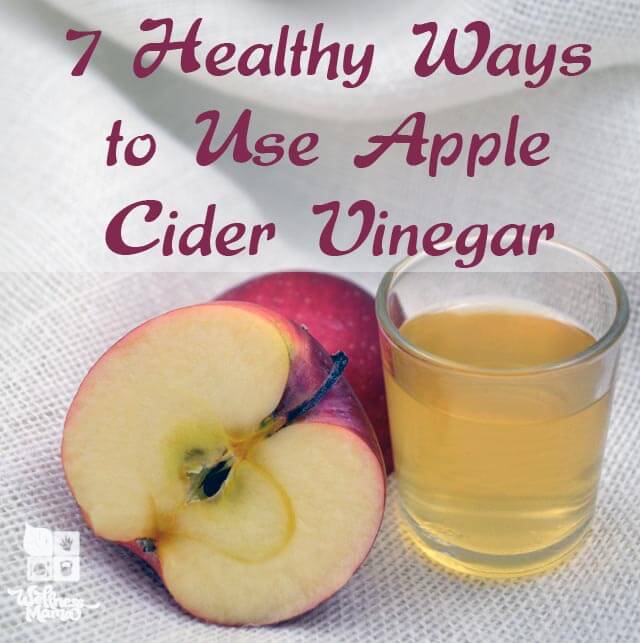 Apple Cider Vinegar is a common household item, but it can be used for more than just culinary purposes. Apple Cider Vinegar is packed with beneficial bacteria and carries with it many health benefits. In this post, Katie presents us with seven healthy uses for Apple Cider Vinegar. Read on!
"Apple Cider Vinegar (ACV) is a fermented product made from crushed and aged apples. The healthiest versions contain "the mother" which is a colony of beneficial bacteria with many health benefits.
ACV is naturally high in phosphorus, magnesium, potassium, calcium and others. It has been rumored to help with weight loss and digestive uses. It was even used in the time of Hippocrates, the father of medicine, as a remedy for many ailments.
If you are going to use ACV for a health remedy, look for organic, unpasteurized vinegars with "the Mother," which are available at most grocery stores. Bragg's is one popular brand.
There are many health related uses for apple cider vinegar. It has been used as a natural remedy for many things, and while science is yet to prove many of the health claims associated with ACV, it is generally considered harmless to try. If you suffer from any of the health concerns below, consider trying ACV as an inexpensive natural remedy. Of course, with any medical condition, consult your doctor before changing any part of your lifestyle.
-1-
Reduce Acid Reflux and Heartburn
ACV mimics the acidic environment of the stomach and helps food to break down. Many people report reduced symptoms of reflux or heartburn after using Apple Cider Vinegar, which is logical, since many times these conditions are caused by too little stomach acid, rather than too much. Whenever I've had heartburn or reflux, a teaspoon of apple cider vinegar in water takes care of it!"