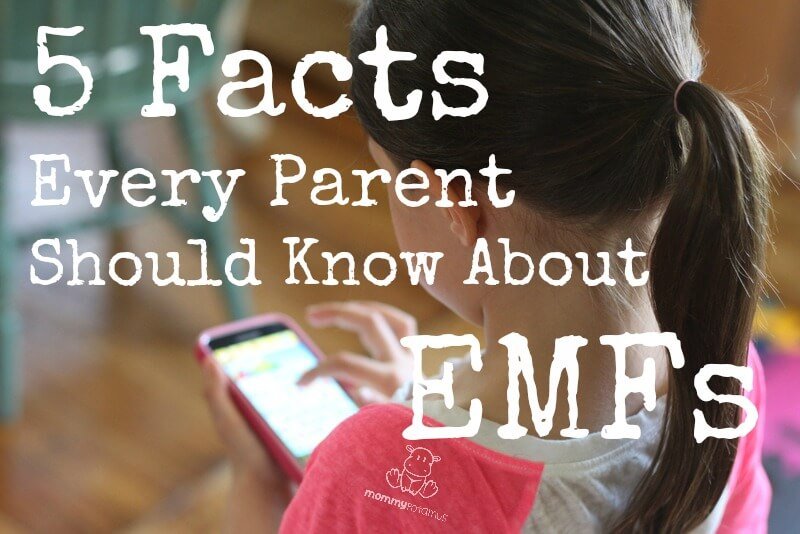 It's no secret that we live in a high tech world. The internet isn't going anywhere, and people are falling in mall fountains while texting and walking. Thanks to our cell phones, we have the internet with us everywhere we go. And while many of us make efforts to take breaks from the screen on a personal retreat or by limiting our kids' screen time, the effects of EMFs on ourselves and our children are worth acknowledging. We're dealing with very different issues than when we were growing up, so it's important that we stay educated on matters like this so we can do our best to ensure our children's healthy future. This post outlines facts every parent should know about EMFs and what consequences they bear.
"Welcome to a world in which more people have cell phones than toilets …
Yep, it's weird but true. (source) If you're like me, you're probably wondering, "How did that happen? And more importantly, is it safe?"
In Overpowered: The Dangers of Electromagnetic Radiation (EMF) and What You Can Do About It, Dr. Martin Blank tackles that question with just the kind of thoroughness you'd expect from a man who holds PhD's in physical chemistry and colloid science from Columbia University and The University of Cambridge, respectively. The self-proclaimed "unlikely activist" opens the book by saying that . . .
"You may not realize it, but you are participating in an unauthorized experiment – 'the largest biological experiment ever.'"
He then details the very real risks associated with EMFs – especially for children. Today I'm going to share some insights from his book, and then later this week I'll explain how to reduce your family's exposure.
(No, I will not be recommending that you buy a yurt and move to the desert. Sorry if that is what you were hoping for!)
What Is Electromagnetic Radiation?
Electromagnetic (EMF) radiation comes in many forms. Historically, it has been believed that only ionizing radiation – the stuff you see on the right of the spectrum above – is harmful. The theory was that only ionizing radiation is strong enough to break chemical bonds and damage DNA. However, new research supports the idea that even non-ionizing radiation can cause breaks in DNA.
How is this possible? It's simple. DNA has more than just a chemical component – it conducts electricity.
Um, yeah, that surprised me, too. As it turns out, the fractal pattern that makes up our DNA (the double helix) is so good at conducting electricity that it operates as an antenna of sorts. "By definition, a fractal antenna can pick up and react to a wide range of frequencies of EMF, which means that many frequencies of EMF in the environment can and do react with your DNA." (source, emphasis mine)"