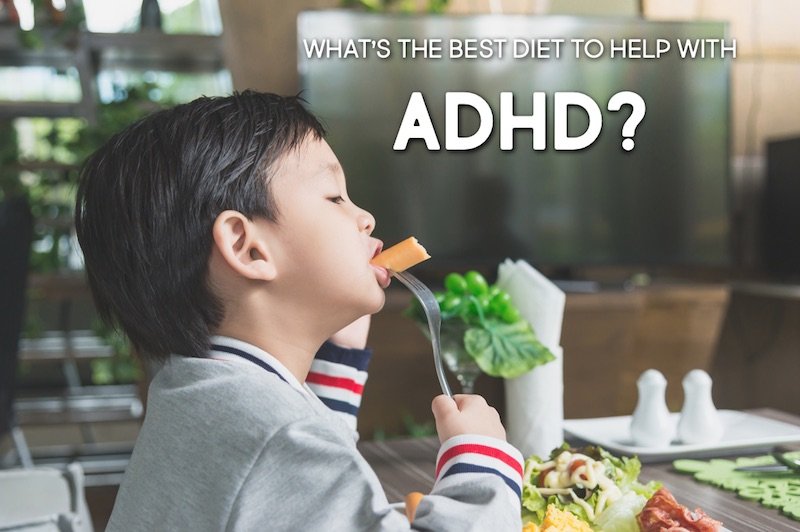 ADHD affects both adults and children. The CDC estimates that at least 11% of children today suffer from ADHD or ADD. This is often treated with medication, particularly for students who are required to sit still in a classroom. But there must be something better we can offer for those with ADHD other than an immediate prescription. We believe that increased education about ADD and ADHD as well as adherence to an ADHD diet can have hugely beneficial results for those who are struggling with this issue.
What is ADHD?
Attention deficit hyperactive disorder is the most commonly diagnosed mental disorder in children. It often manifests at age 7 and can continue into adulthood. Symptoms are grouped into three categories: inattention, impulsivity, and hyperactivity. Medication is often given to treat these symptoms, but the root cause is frequently overlooked. But when the root cause is treated with an ADHD diet, the symptoms will lessen and even disappear.
ADHD on the Rise
As promoters of a real food and natural lifestyle, we are always intrigued when the mainstream media seems to agree with our philosophies. This post from NPR explores the correlation between ADHD in children and food sensitivities. According to the article, 10% of American children are currently taking some form of ADHD medicine. 10%! The article argues that 64% percent of children diagnosed with ADHD are actually just suffering from a food allergy or sensitivity. Because of the food allergy, states the author, children show symptoms like lack of productivity, hyperactivity, difficulty focusing, and restlessness.
The ADHD Diet
Therefore, one of the best things someone with ADHD can do to mitigate their symptoms is by addressing their diet. Certain foods serve as triggers and should be avoided, while other foods that are rich in vitamins and minerals that benefit the brain and nervous system should become foundational and regular parts of one's diet.
Foods to Avoid
The very first thing that should be done when trying to remedy ADHD naturally is to remove sugar from the diet. Parents often jokingly blame sugar crashes for their children's poor behavior, but they're on to something. Sugar causes rapid spikes in blood sugar, and when those levels decrease, hyperactivity and lack of focus result. Removing sugar, especially processed sugar, from the diet is absolutely essential.
It's also wise to eliminate the following from your diet:
gluten
caffeine
MSG
conventional dairy
food coloring/dyes
artificial sweeteners
soy
any other known personal allergens
Foods to Consume
Once those foods are eliminated, replace them with these nutrient-dense foods:
vegetables (especially dark leafy greens)
protein (from quality organic sources) and protein-rich snacks like beef jerky
nuts and seeds
foods rich in omega-3s like fish, chia seeds, flaxseeds, and sardines
eggs
probiotic-rich foods
Supplements for an ADHD Diet
In addition to a nutrient-dense diet, certain supplements can help mitigate ADHD.
Fish oil – 500-1000 mg of fish oil per day is recommended for children dealing with ADHD because of its high content of Omega-3s.
Vitamin B complex – The "complex" part is important. A Vitamin B complex contains B6, B12, biotin, and folate, essential vitamins for the nervous system.
One Last Thing…
Finally, one's environment should be considered. While an ADHD diet will yield great results, it's also wise to examine external influences. Many children are expected to sit still for 8 hours a day without any physical exercise. Additionally, in most schools in the West, any learning styles that are "outside-the-box" are often neglected or even discouraged. Someone who fits outside the staunch parameters, then, may have trouble focusing, not due to mental or intellectual deficiencies, but because they are not being challenged or taught in a way that resonates with them.
Have you or someone you know eradicated ADHD with diet?