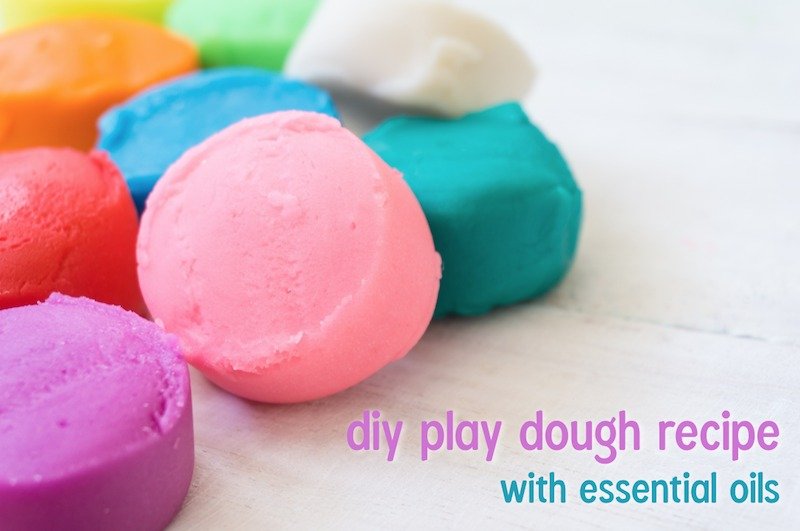 As parents, it can be difficult for us to find things for our children to play with or explore when screen time is so tempting or when it's too cold to send them outside. On the days when we have cabin fever or the kids are in need of direction for imaginative play, I turn to this DIY play dough.
Benefits of Play Dough
Play dough is a little kid's dream. I remember spending hours upon hours as a child molding and forming play dough into different shapes and objects. So really, due to its ability to sustain entertainment, play dough is a parent's dream, too. Play dough can be made quickly and with affordable ingredients, so it's a great activity to have on hand for those days when you just need to keep the kids entertained for the last hour before dad gets home (we've all been there).
Curious about the other health benefits of play dough? Play dough:
Stimulates brain development
Encourages imagination
Improves fine motor skills
Promotes child/parent, child/child interaction
Calms and soothes
Is Play Dough Really Non-Toxic?
Many mainstream play dough manufacturers claim to produce "non-toxic" play dough, but is it really? Most companies aren't completely transparent with their ingredients list. And because children explore with their hands, it's almost guaranteed that some play dough will end up in their mouths.
Since the traditional play dough contains potentially harmful chemicals and harsh dyes, making it fairly unsafe for kids (ironic, no?), I choose to avoid it. If you're trying to help your kids live a healthy lifestyle by doing things like making your own wipes, encouraging healthy eating, and curing their illnesses with natural remedies, then you'll obviously want to avoid this traditional play dough, too.
In this DIY play dough recipe, natural play dough is infused with essential oils to promote health and wellbeing. Not only will it make the play dough smell great, but it will help your children stay well by transmitting the oils to their skin. There is really no end to the variety of essential oil infused play dough you can make.
Some of my favorite oils to use are:
Grapefruit for invigoration
Lavender for calming and sleep aid
Lemon to help with colds or allergies
Lime for energy and focus
Natural DIY Play Dough Recipe
This DIY play dough is so simple and easy to make. It takes about 15 minutes and will keep kids busy for hours. Give it a try!
Ingredients
1 cup gluten-free flour mix
1 cup corn starch
1 cup warm water
1/2 cup salt
1 Tbsp cream of tartar
1 Tbsp coconut oil or olive oil
essential oils of choice
Instructions
In a small saucepan, combine the dry ingredients.
Stir in the oil and water (be sure to use a silicone spatula).
Heat mixture over medium heat until the mixture forms a ball.
Remove from heat and allow to cool on parchment paper.
Mix in essential oils and a few drops of food coloring until you achieve the desired scent and color.
Store in an air tight container.
Notes
Even thought this DIY play dough is natural and non-toxic, its salt content is very high and should not be consumed.
If you or your children do not have a gluten sensitivity, you can use regular flour instead of gluten free flour. If you're new to real food eating and you're cleaning the junk out of your pantry, this actually makes a great use for all the white flour you may have on hand! That way, it won't go to waste, but you don't have to eat it.
Have you ever made your own play dough? Let us know how it turned out!