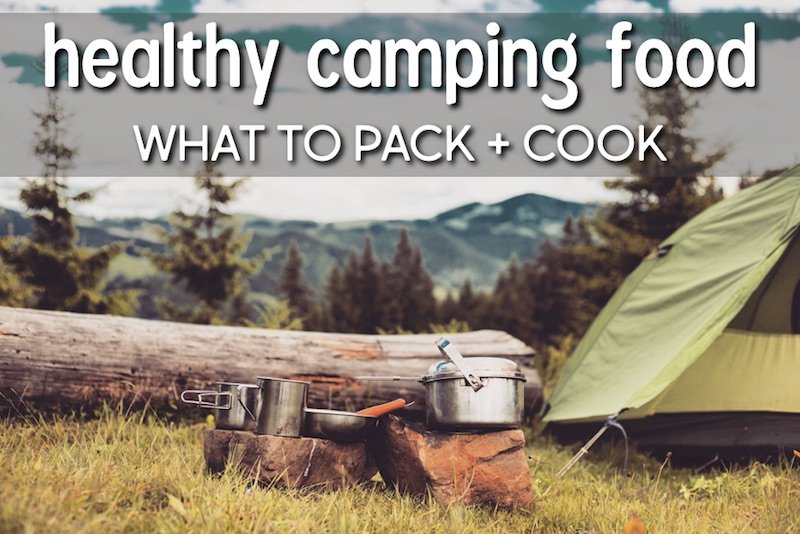 Summer adventures are a favorite highlight for our family. All year long, we plan road trips, visits to long-distance family and friends, beach getaways, cultural experience trips, and, my husband's favorite, camping. Camping takes a lot of planning, especially when you're with kids. While planning for healthy food while traveling has become second nature for me, planning for healthy camping foods is more of a learning curve. Fortunately, many of our family's favorites like vanilla chia seed pudding and seasoned taco meat can be prepared ahead of time to make food prep out in the wild much simpler 🙂
Camping is a Time to Have Fun
A note before we begin. While we eat a real food diet most of the time at home, we allow ourselves some wiggle room during rare family events like camping. Since we don't have any serious allergies or sensitivities, we usually indulge in traditional s'mores over the campfire. While this treat is fun and doesn't upset our stomachs too much, if we were to eat traditional camping food (aka junk food) for an entire weekend or weeklong camping trip, we would feel so sick. Our skin would break out and our joints would swell. We would feel so "off" that our camping trip wouldn't be enjoyable.
So we engage in forethought and do a little preparation so that we can eat nourishing, energizing foods while we explore and benefit from the great outdoors.
Healthy Camping Foods
After a few years of practice, I've finally honed the best foods to bring for camping. I do some pre-cooking before we leave and I make most homemade snacks ahead of time. Here's my food packing list for a family camping trip!
Snacks
Pre-Cooked/Prepared Foods
Meal Ideas with Healthy Camping Foods
Breakfast
Lunch/Dinner
Dessert
What are your go-to camping foods?