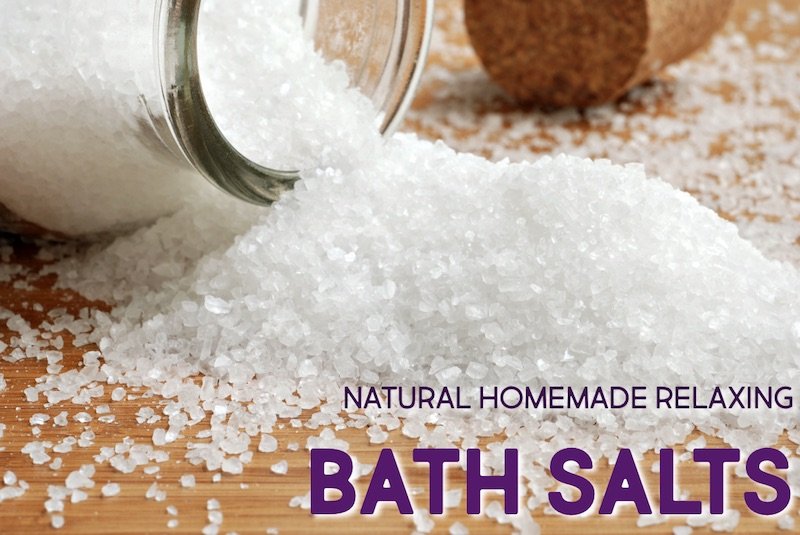 Our modern-day schedules are fuller than ever, and most of us end each day feeling exhausted and depleted. But, knowing that stress isn't good for our bodies or our minds, we should be on the lookout for ways to reduce stress and fatigue in our lives. In addition to deeper methods of stress reduction, simple self-care practices like taking a regular bath with these homemade bath salts can help us relax and promote better sleep.
The Relaxing Benefits of Magnesium
The main reason these homemade bath salts are able to ease stress and help us sleep better is because of the magnesium content. Magnesium is a vital mineral that's essential to several bodily processes. One of the best uses for magnesium is for relaxation, and since magnesium is best absorbed through the skin, these bath salts are good for your stress-relief and your healthy sleep.
What's the Difference Between Epsom Salt and Dead Sea Salt?
This homemade bath salts recipe uses Epsom salt and Dead Sea salt. Why use both?
Dead Sea and Epsom salts vary in source and composition. Epsom salts, originally made famous by the mineral baths in Epsom, England, may be derived from a variety of natural sources; however, Dead Sea mineral salts must come from the Dead Sea, a saline lake located 400 meters below sea level in Israel. Epsom salts contain high levels of magnesium and sulfates, whereas Dead Sea mineral salts contain high levels of magnesium, potassium, calcium chloride, sodium and bromide. (source)
Both Epsom salt and Dead Sea salt contain high levels of magnesium, and they each bring additional beneficial minerals to the mix. They are also great for soothing tired muscles. For this reason, I like to use them both in tandem for the double-dose of magnesium and the integration of the other minerals.
Homemade Bath Salts Recipe with Essential Oils
The other ingredients in homemade bath salts are therapeutic essential oils. I like to use:
Lavender – Lavender is known for its relaxing properties and is often used in homemade products that serve to reduce stress. Lavender is also good for soothing the skin.
Frankincense – Frankincense also boasts relaxation benefits and some studies suggest frankincense can boost your mood. Like lavender, frankincense promotes skin health. Frankincense also has anti-inflammatory properties.
Homemade Bath Salts Recipe
Ingredients
Instructions
In a large bowl, combine the ingredients and mix well.
You can use one cup immediately in your bath, or store in an air-tight container for later use.
Notes
If you want to make a big batch of homemade bath salts for easy access, you can easily double or triple this recipe. Just measure out one cup at a time.
For best results and relaxation, do not bath or shower with soap after you take a bath with these bath salts. Washing with soap removes all the beneficial minerals that just soaked into your skin. Simply rinse with water.
You can also use these homemade bath salts as a foot soak. Fill a large basin or bowl with warm water and add 1/2 cup of the salts. Let your feet soak for about 20 minutes and rinse.
Have you ever made your own bath salts?