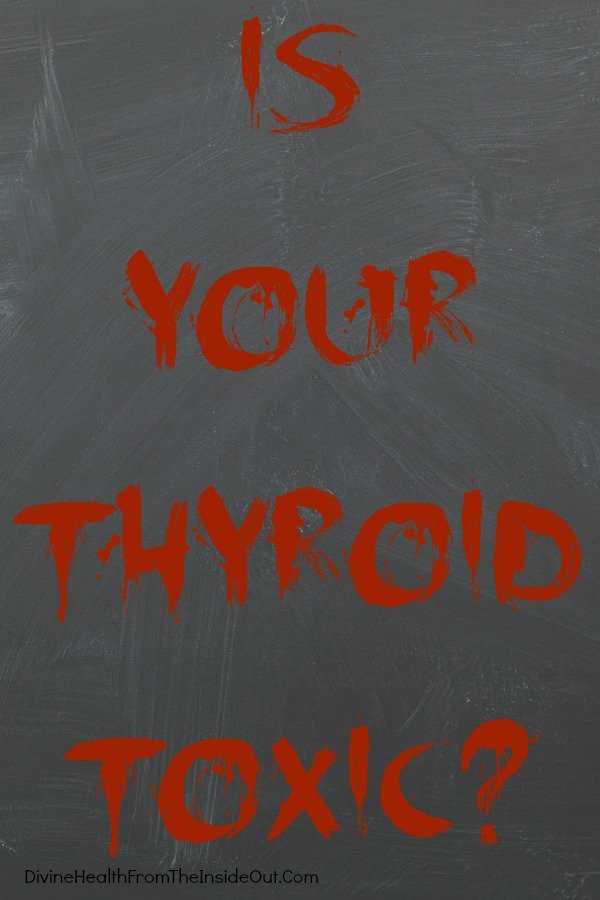 In our day of excessive toxins in our environment and in our food, there are so many stressors that effect the health of our thyroid. We are seeing an increase in thyroid diseases like Hashimoto's and hypothyroidism and there are even studies that are examining the link between thyroid disease and mental disorders. Another contributor to the thyroid problems is heavy metal toxicity. This is becoming more and more prevalent and it is important for us to be aware of it. This article explores metal toxicity and why it may be wreaking heavy on your thyroid.
"In today's modern world no one alive is exempt from excessive levels of toxic metals in their body.
They are everywhere and we simply cannot fully avoid them.
Toxic metals do not have a single positive role in the human body either. Unfortunately, they have become a major cause for a number of health issues, including; ADHD, aging, autism, mental illness, even birth defects and more.
One of the dangers of this excess of toxic metals in our modern day society is simply due to the lack of minerals in our soil and food supply. When the body is chock full of minerals in a healthy balance it can better deal with this toxic metal onslaught.
Unfortunately, due to nutrient poor diets for the past 100 years we are in a troublesome place.
Toxic metals that impair the health and function of the thyroid gland.
Is Your Thyroid Toxic?
With thyroid issues growing more and more common today, it is a good idea to dig further into some of the reasons WHY this could be the case.
One reason not commonly discussed is the role that toxic metals play in hampering thyroid health. Today, I will simply introduce 4 that contribute to issues with your precious thyroid gland.
Lead
Lead interferes with calcium metabolism and can contribute to thyroid imbalance (1). It also impairs hypothalamus and pituitary function (which are directly responsible for the regulation of thyroid and adrenal function).
This in turn leads to a reduced level of thyroid hormone and cortisol. Lead may also reduce the conversion of T4 to T3 in the liver. This is not seen via thyroid labs, so your test could appear normal yet you still have inadequate thyroid function.
Cadmium
Cadmium interferes with zinc and calcium and may raise sodium levels on a hair test (2). It also interferes with the metabolism of iron, copper and vitamin D. This can contribute to symptoms of thyroid hyperactivity."