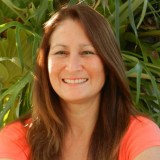 Judy Tyler is a mom to a lovely little girl and partner to a wonderful man. They live in Southern California. After an 18 year career as an Electronics Engineer, she decided to start a family. Though still fast paced in many respects, and monetarily a disaster, being a SAHM has been the best job she's ever had.
http://livinghealthynhappy.com
Sorry, no content matched your criteria.