When you look at yourself in front of a mirror, do you love what you see? Not just like, but unconditionally love and accept every part of your body? Sometimes that can be hard to do. Do you catch yourself wishing you were thinner, better looking, younger, in better shape, or in different body? When you were a child, it was probably easy to look into a mirror and love what you saw, without any judgment or critique. Wouldn't it be wonderful if as adults we could look at our bodies the mirror with unconditional love? So, if you're struggling with poor body image, consider:
Would you be happy in your own skin if you weren't comparing yourself to any other person or standard?
It's completely natural to compare yourself to others. Put your body in perspective and be fair to yourself. Are you comparing your body to supermodels, pro athletes, people much younger, your former self, or your body before children? Accept that perfection is unachievable.
A positive attitude and self-confidence are very attractive features.
An air of confidence is sexy at any age. Possessing a positive attitude makes life enjoyable by attracting more positive energy in return. Do you avoid life because of a negative body image? No matter our outward appearance, we can always be our best self. For example, your looks need not dictate whether you are a great dancer, funny, an interesting conversationalist, intelligent, artistic, a great friend, spouse, or parent. Grow your confidence by working, playing, and loving with purpose and passion.
Be your own cheerleader, not your own worst enemy.
Do you engage in negative self-talk? Do you verbally complain about your body features? You could be inadvertently saying, "This particular part of me is not worthy of love."  My Christian faith teaches me that the body is a vessel for the immortal soul. God created your body in His image, and it is good and worthy of complete love. Talk to yourself with compassion and understanding. Call yourself "sweetheart" or "a child of God".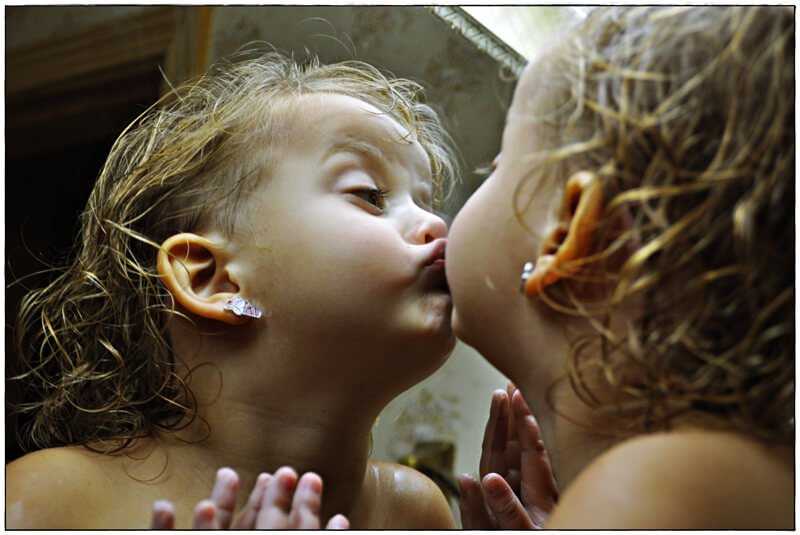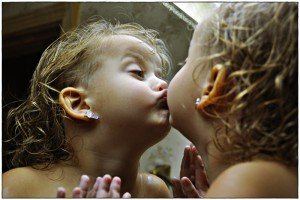 Are you striving to be healthy first? 
The people that truly love you want you to be healthy and be an important part of their lives, no matter your external appearance. You want to be there for them, too. Focus on your health by eating a whole foods diet, doing exercise you enjoy, avoiding stress, and getting plenty of sleep. A holistic, healthy lifestyle and a positive body image often go hand in hand.
You have the power to choose what your future will look like.
We are stuck with the genes we've inherited, yet we can actually turn our genes "on" or "off" by making healthy choices with food and lifestyle. The choices we have made thus far, whether healthy or unhealthy, are reflected in our body. Going forward, you can make healthy choices that manifest in an improved body image, plus help you avoid accelerated aging and modern-day diseases.
Think about your attitude toward aging.
Aging happens to all of us, if we're lucky. We all want to age gracefully. Unfortunately, time does not stand still at your most svelte time of life. Are you aggressively fighting getting older? It's true that you're as young as you feel. Stressing about aging is counterproductive and a waste of precious time. Try to be grateful for those gray hairs of wisdom and the "tiger stripes" of motherhood. Strive to be the best you can be at every stage of life.
Will this matter when you're age 50 or 100?
Will you wish you spent more "quality time" hating your belly or your nose? Will your children keep you out of their wedding photos or put you in an old folk's home because they can't stand the look of your flabby arms? Will big love handles prevent you from entering the pearly gates? Make it a goal to be glad that you celebrated life to the fullest extent: sharing your smile, laughing, learning, and loving.