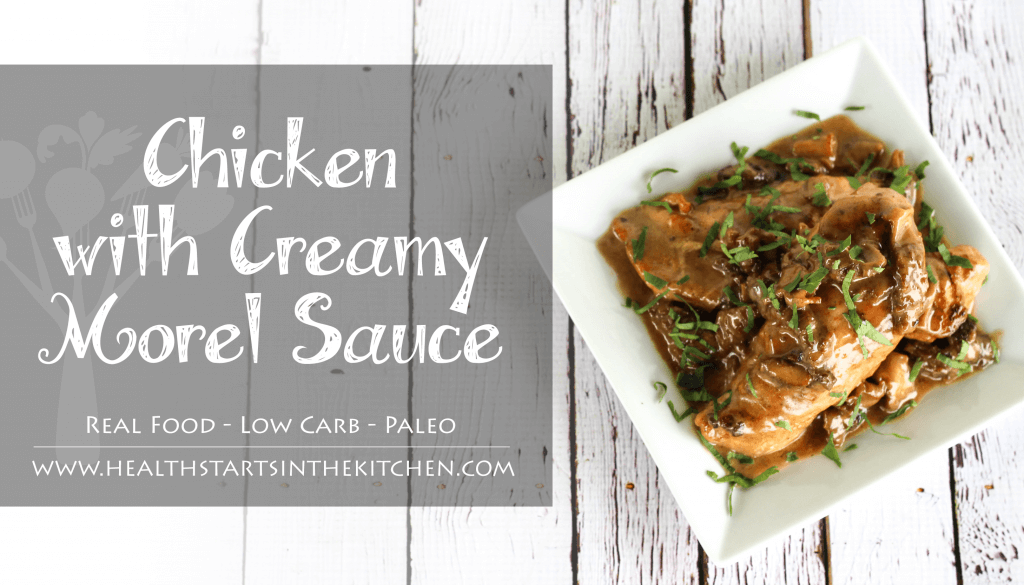 Cooking with mushrooms is a great way to add extra flavor and meaty volume to a dish. They are versatile in both variety and usage. This meal uses morel mushrooms to make a deliciously creamy sauce to pour over chicken. The sauce is not only flavorful, but being made with butter, organic heavy cream, and chicken broth, it is also nutritious.
"Spring is BY-FAR, my favorite time of the year! Not only because of the morel mushrooms… ok maybe it is the morel mushrooms – If you haven't had the pleasure, you're totally missing out.
The star of this recipe (and nearly every dish that's being made in my kitchen during May) is the elusive Morel Mushroom.
Morel Mushrooms are these lovely little mycelium that grow under hardwood trees (poplar, elm, sycamore, etc) in most parts of the United States in the spring. They are considered a beginners mushroom because they are easily distinguishable from their yucky cousin the False Morel. (New Post COMING SOON about Foraging for Morel Mushrooms) Many folks hit the hiking trail to hunt for Morels but they are not always easy to find, even for experienced foragers. With their distinct flavor and scarcity of elusiveness, they are a gourmet delight!
Even if you aren't going out yourself to forage for Morel mushrooms, you can always buy them (fresh when in season or dried year round).
Although I've been foraging for Morel Mushroom with my husband for over 14 years, this is the first year that I've really focused on creating amazing, quality meals with them. Typically we'd enjoy most of them in scrambled eggs or as a side dish sautéed with butter… not that those are a waste of their flavors.. I just knew there was much more I could be creating!"