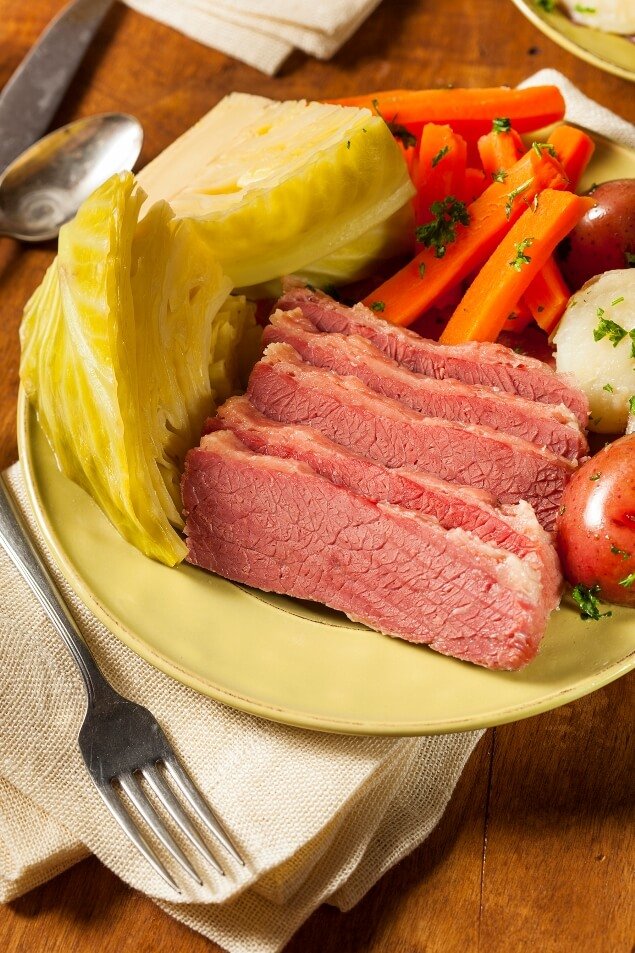 Corned beef and cabbage is a most-beloved Irish meal. The smokey flavor of the beef brisket and vinegary cabbage make for a delicious combination. This recipe is also healthful, made with good beef, carrots, onion, cabbage, olive oil, and butter. Have yourself a wonderful Irish feast!
"It was a few years ago that I finally came home from my volcanic cloud delayed Ireland trip. While being there was great, staying an extra 8 days not so much. Ireland is the land of my people; my grandmother was 100% Irish, born at the turn of the century, in 1900. Fire engine red hair and lovely brogue, Edna Finley was about as Irish as you can get.
Speaking of being as Irish as you can get, Corned Beef and Cabbage are the quintessential Irish food. Here's a recipe, enjoy!
Corned Beef and Cabbage
serves 6
2 tablespoons olive oil
1 small onion, quartered"