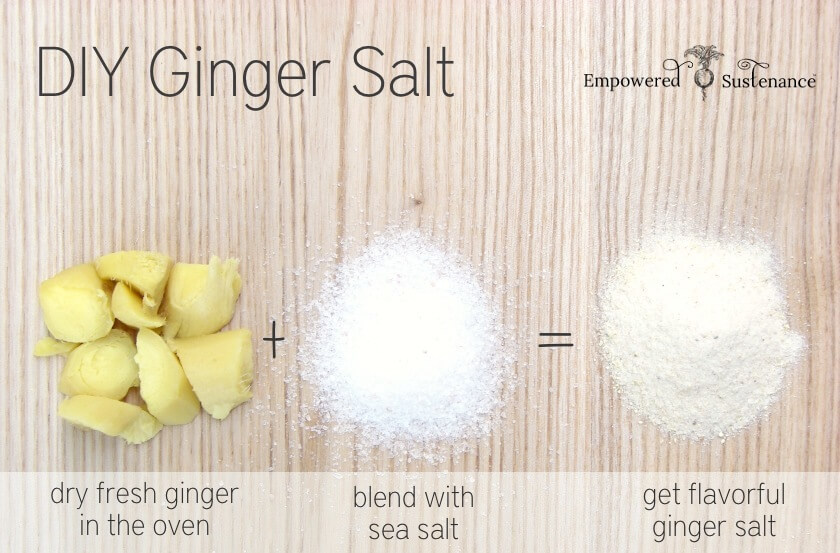 Uses for ginger salt
Flavored salts make an elegantly flavorful addition to any meal or even dessert. Here are some of the ways that I've enjoyed this ginger salt:
Sprinkled on baked shrimp and salmon
Tossed with sauteed or steamed veggies
Lightly sprinkled on fresh pineapple (weird but SO YUM!)
In chicken salad
In egg salad
Sprinkled on my curry broccoli fritters
In soups
Mixed in with salad dressing
As you can imagine, the possibilities are endless. I found jars similar to these mini fido-style jars to package these for gifts and I know I will end up keeping one for my own pantry.
[Photo Source: EmpoweredSustenance.com]