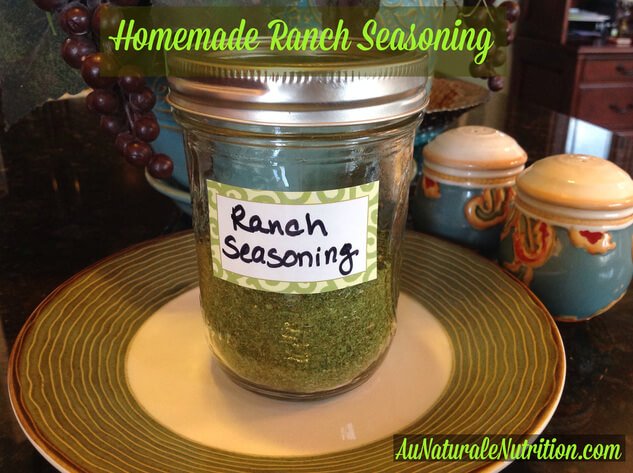 Ranch dressing is a classic salad topper and veggie dipper. The flavors in the dressing are unique and appealing. With this homemade ranch seasoning, however, you can enjoy the same flavors of ranch dressing without all the bad-for-you additives. Made with good spices, this ranch seasoning is good-for-you and can be incorporated into a variety of recipes!
"I absolutely love ranch seasoning, but I'm not willing to buy it in store-bought packets that contain a gazillion chemical ingredients. You can easily make your own with 6 simple herbs and spices. Plus, you can feel good knowing you're enjoying chemical-free phyto-nutrients!
Ranch seasoning has so many uses. It's great sprinkled on a salad, baked potato, roasted vegetables, in a zucchini noodle recipe, or atop an Au Naturale biscuit. Mix it with some olive oil for a zesty salad dressing!
Use dried spices; organic when possible.
The recipe makes about 1.25 cups of seasoning.
Store in an airtight container in your pantry."