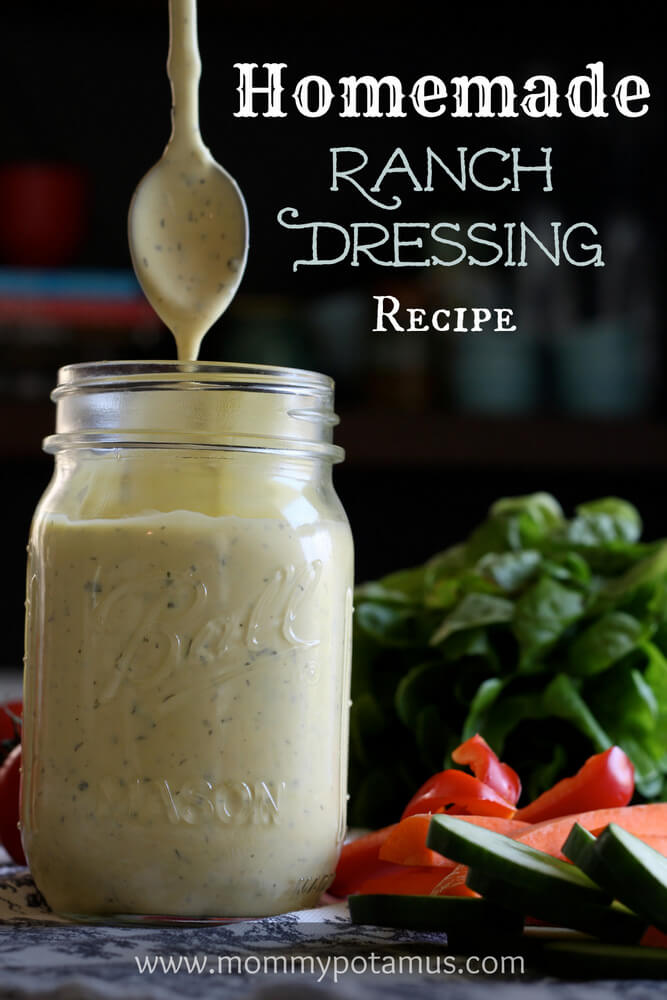 Ranch dressing is not only loved for its salad-enhancing ability, but is always used as a dip and as an ingredient in a variety of other dishes. This homemade ranch dressing is made with healthy ingredients like homemade mayo, sour cream, and a slew of yummy spices. Simple to put together and easy to enjoy, you don't have to worry about what might be hidden in this ranch dressing!
"Something's Hidden . . . But I Don't Think It's A Valley
As I wrote about earlier this week, store-bought salad dressings often include unlabeled ingredients like nanoparticles, genetically-modified oils, MSG, trans fats and sometimes even mercury.
Don't pack away those salad forks, though. Tender lettuce leaves, sun-ripened tomatoes and crisp cucumbers are calling your name – all you need are a few tried-and-true homemade salad dressings!
Today I'm going to share a creamy ranch recipe from my friend Kristen ofFood Renegade. If you haven't picked it up yet, her ebook, Simply Salads by Season, is full of mouthwatering recipes that will have your family diving for the salad bowl at dinner.
Unlike many books, which pair summer cherries with winter brussels sprouts, this guide is organized so that all ingredients can be found fresh in the same season. That means you can revel in a spinach, apple, and bacon salad in summer followed by a sweet potato salad in winter. Of course, there are salads for any time of year as well: egg salad with dill, chicken salad, Tex-Mex bean salad and more."