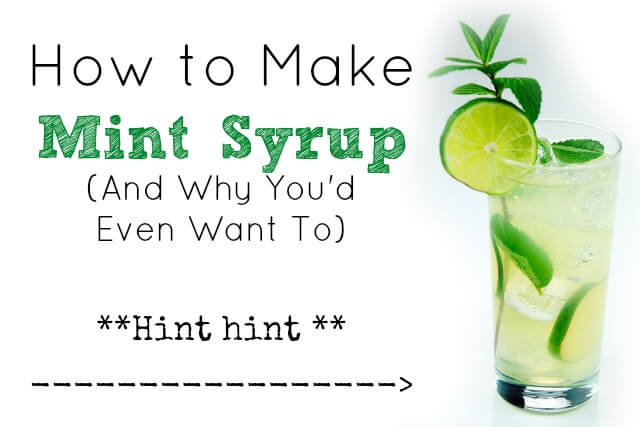 Mint syrup is an easy and fragrant addition to many other recipes. The fresh flavor of mint is desirable, and making your own mint syrup with natural sugar ensures greatest quality and taste. Add mint syrup to your favorite cocktails, hot chocolate, coffee, deserts, and more!
"Oh mint. I love you and I hate you.
On one hand, you smell lovely and you make things taste delicious. On the other hand, you invade my garden and pop up EVERYWHERE that you do not belong. You are like an ex-boyfriend who just won't go away.
Last spring I planted two mint plants – peppermint and spearmint. They were gifted to me and they were beautiful. I stuck those babies in the ground without a second thought. Well, those of you who are seasoned gardeners out there will know what I am now dealing with…..MINT. MINT. And more MINT. It is EVERYWHERE. It's a good thing I like the smell.
I decided since I have so much of it, I might as well start figuring out what to do with it. The first thing I've done (aside from making tea) is figured out how to make mint syrup."