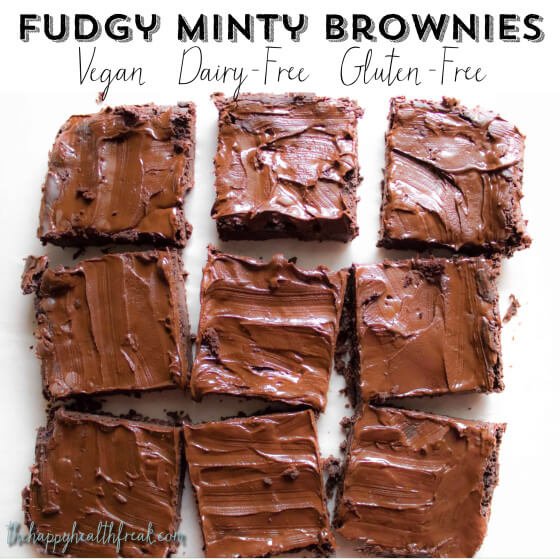 Mmmm… fudgy mint brownies. Need we say more? We didn't think so. But for good measure, we'll mention that these brownies are dairy free, gluten free, and vegan friendly. The black beans, coconut oil, and cocoa powder make it healthful, too 🙂
"Flour? Who needs it! Eggs? See ya! White refined sugar? Peace out! Yes, it is possible to bake decadent brownies without these ingredients. Check 'em out…
I finally jumped on the band wagon and made black bean brownies! I've made chickpea brownies a few times and loved them, you can check those out here, but these have got to be one of the yummiest desserts I've made so far. They're moist, fudgy, chocolaty and vegan, dairy and gluten-free! I had a hard time getting all the batter into the pan without eating it all. I then frosted it with mint-chocolate icing…to die for!
Now, these still are a treat, they do have a decent amount of sugar. However, I no longer cook with white refined sugar, but instead use coconut sugar like this one which does not spike your blood sugar like plain white sugar does.
I also use gluten-free, vegan, non-GMO chocolate chips and a good, high quality cocoa powder. It just tastes SO much better with high quality ingredients – and it's better for you!
So let's get to it…"