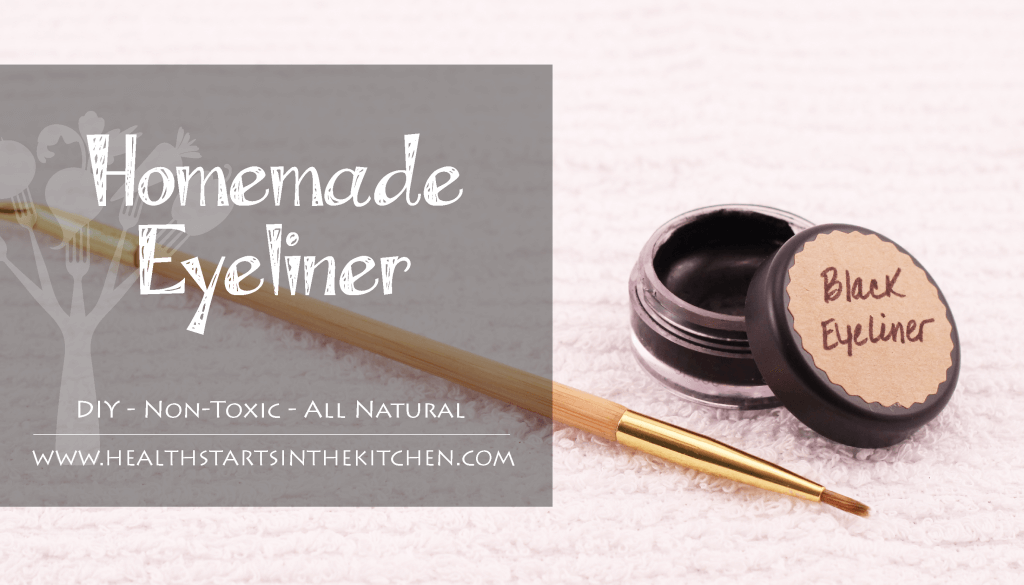 In the quest for natural living, many women forget to consider what ingredients are in the makeup they use. Most commercial makeup products are laden with harsh and toxic chemicals. Putting those chemicals near your eyes is cringe-worthy! This natural, non-toxic homemade eyeliner provides a wonderful highlight for your eyes and goes on smoothly.
"Did you know you can make your own NON-TOXIC, homemade Eyeliner with just 3 ingredients?? And I'm not kidding when I say that it has amazing staying power! I've worn it for over 24 hours without it smudging 
I've seen recipes for homemade eyeliner and I've made several of them.. the biggest disappointment is that they did not stay on at all AND they were more grey than black. I worked on my own recipe and I'm so excited to share it with you (finally!)
I recycled a small container that had eyeshadow in it, if you don't have a container to use you can also BUY them.
Many of the recipes I found online used coconut oil in them, when I tried using those homemade eyeliners they were a light gray and immediately melted on my skin, they barely lasted an hour 
 Since I use water in my recipe, if your eyeliner dries out just add a few more drops of water to moisten it!
And if you need a makeup remover, THIS is what I use 
 It's amazing!
Ingredients
Instructions
Using scissors, cut open each charcoal capsule and pour into your small container
Add Arrowroot Powder"