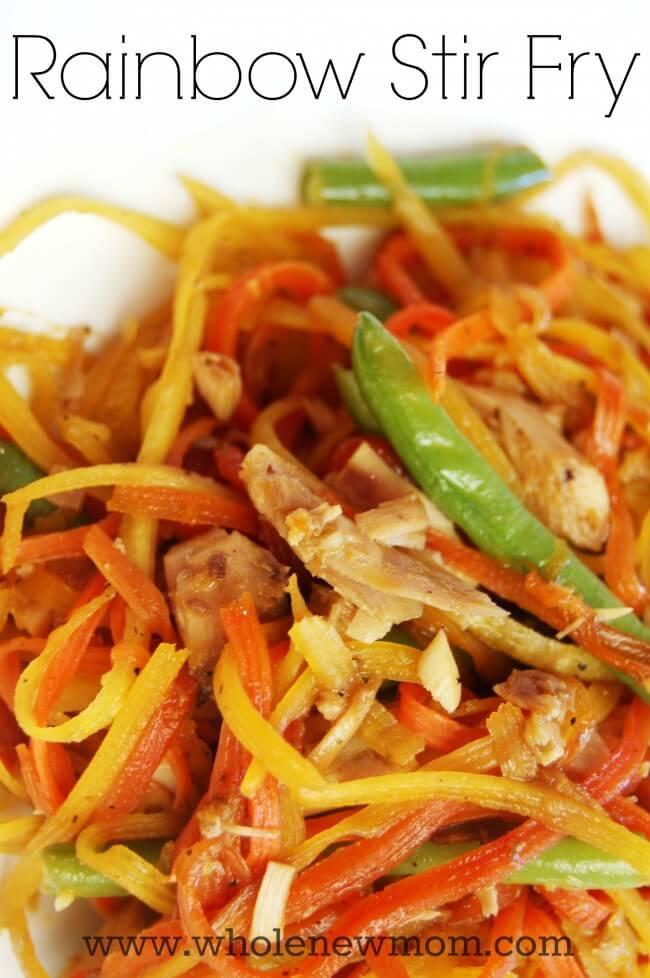 This colorful stir fry tastes as delicious as it looks. It is a simple meal to put together, so it's perfect for a weeknight dinner! Made with pre-cooked chicken, carrots, green beans, garlic, and coconut oil, it is a quick fix that offers your family real, healthful food. Keep this recipe in mind when you are in need for dinner ideas on the fly!
"Grandma's are the coolest, no?!
Every time Grandma comes over she has something special for the girls.
And this is a Grandma that "gets it". No candy or junk here.
She knows all it takes to light up my little one's eyes is a box of raspberries, fresh zucchinis from the farmers market, a brand new sheet of stickers…
…or a bag of colorful organic carrots
Only a Grandma could find these beautiful organic carrots at our local store (Thank you California! You have the coolest stuff all year!), and at this time of year when produce is slim pickin's in our frozen Michigan tundra…well this was a lunch time change up we were all excited about.
When you use a simple julienne peeler
, you end up with a beautiful rainbow of "noodles", and I can promise you the little ones will be all over it! I don't even have one of the fancy peelers – this simple one works just as good!
You could certainly use "regular" carrots and even zucchini. We do stir frys like this on a weekly basis. It was just special to change up the color. The girls had 2 platefuls and I had one happy crew on my hands for the afternoon."