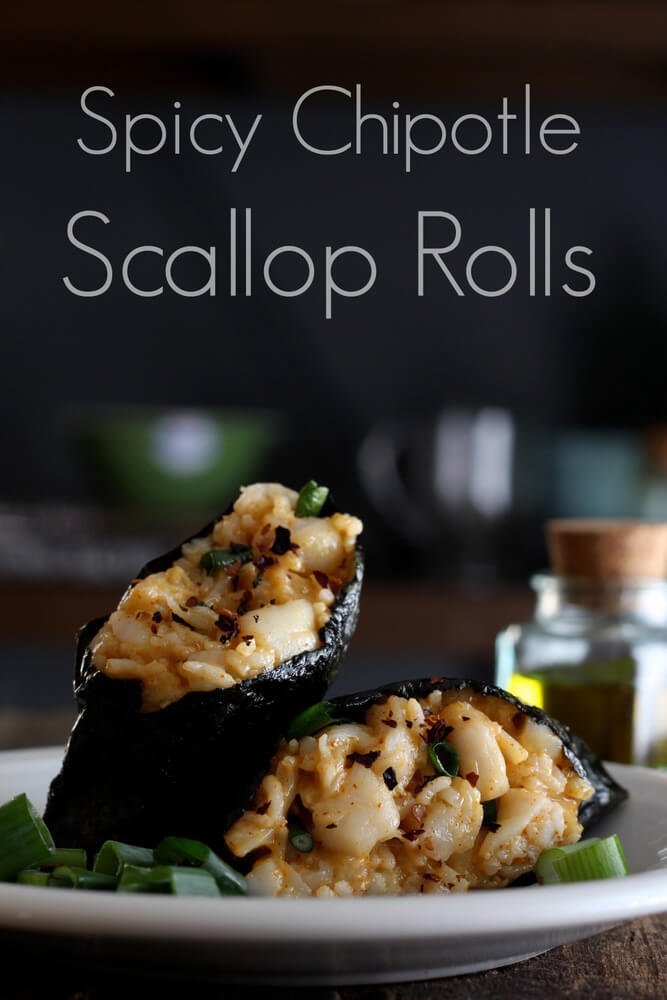 These unique spicy chipotle scallop rolls from Heather combine fresh, salty scallops (which are full of vitamins and minerals) with homemade spicy mayo and cauliflower rice, all wrapped up in beneficial seaweed. Not only is it good for you, with all its healthy fats, but it tastes delicious too!
"I Caught Him . . .
Somewhere between "no you can't lick the cat" and "why are my work boots covered in fairy stickers?" He's staring at one of our potami and he has that look on his face – the one that says he had no idea what he was signing up for, but he'd do it all again in a heartbeat.
I lean in, catch his eye, and whisper our signature word.
"Sucker."
We laugh, because we know that in 10 minutes someone will booby trap the hallway and the baby will wake up. Dinner will need to be made and someone should probably check on the splashing sound coming from the empty bathroom. But oh, we are smitten with these babies.
On these days . . .
Which is almost everyday mind you – I search for the simplest of recipes for dinner. This one pairs bay scallops – which are rich in vitamin B-12, selenium, zinc, magnesium, choline, phosphorous – with the healthy fats found in homemade mayo, all wrapped up in the 56 minerals and trace elements found in nori seaweed.
Oh, and they're absolutely delicious. The mild sweetness of scallops perfectly complements the smokey finish of chipotle peppers, and the rice/cauliflower rice adds a layer of texture that reminds me of my junk-food burrito days of yore. Make, eat, and be satisfied! "