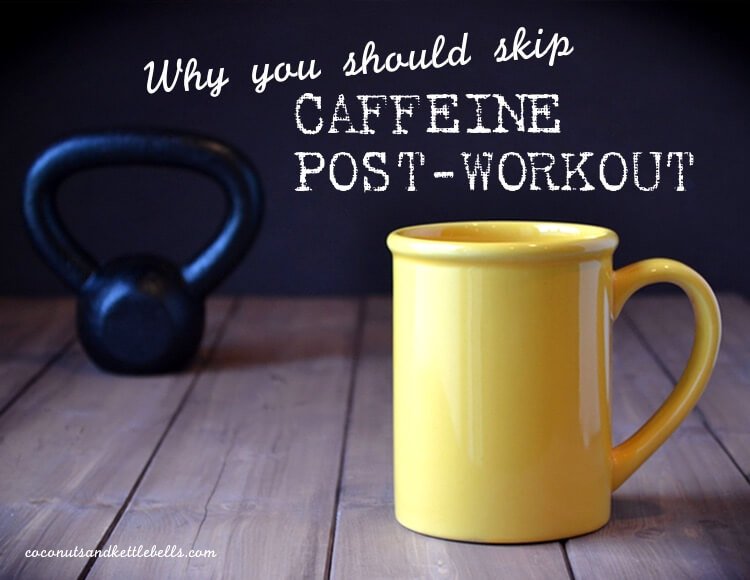 While the health benefits of coffee are still hotly debated, we enjoy waking up to a nice cup of bulletproof coffee to give us a boost of energy for the day. But for those of us who complete a kettlebell exercise or a hill sprint workout in the mornings, we may want to rethink rewarding ourselves with a cup of joe. This post explains why you should skip caffeine post-workout and instead have some before!
"While sipping coffee pre-work can be great for your training endeavors, consuming caffeine post-workout may not be the best choice when it comes to overall health and performance.
Confused? You're not alone.
With compiling research in favor of America's favorite cup o' joe, it's probably accurate to assume coffee will eventually become the next superfood. Unfortunately, all the buzz tends to be very confusing for people who aren't familiar with scientific literature, especially when it comes to implementing more specific strategies like consuming caffeine post-workout.
So, why does coffee get so much love? While virtually none of us need more of a reason to consume it, coffee is thought to be one of the richest sources of antioxidants. These chemical compounds are incredibly beneficial for us because they help neutralize harmful free radicals in the body.
Coffee also contains caffeine, an alkaloid that occurs naturally in the leaves, seeds or fruit of more than 60 plant species. As you've most likely experienced firsthand, caffeine is a stimulant drug, which means it speeds up the messages traveling between the brain and the body.
While caffeine has been linked to side effects like a fast heartbeat, dizziness, and sleep issues, caffeine has been shown to have positive effects on sports performance, and might even help protect against cognitive decline, Alzheimer's disease, and certain cancers.
How Does Caffeine Work?
Caffeine resembles an inhibitory neurotransmitter in our body called adenosine, which promotes sleep by slowing down nerve activity throughout the day. Our body has a number of adenosine receptor sites, and because caffeine looks a lot like adenosine, it binds to these receptor sites and inhibits adenosine from doing its job. As a result, once absorbed – caffeine stimulates cellular function, and there's an increase in the firing of neurons in the brain.
Caffeine also constricts blood vessels because it blocks adenosine's ability to open them up, which is why caffeine is associated with pain reduction. Restricting adenosine also helps dopamine do its job more efficiently, potentially resulting in increased happy dances."