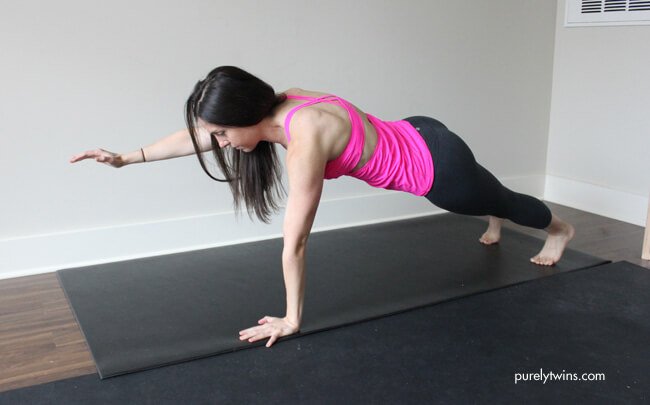 Life can get pretty busy. Between fostering our family lives, running our kids to and fro, making our own food and personal care products, working, and enjoying some down time (what is that?), it's difficult to find large chunks of time during our day to care for our fitness. But we all know that exercise is an important part of our overall health, so it's vital that we make consistent time for it. That's why we love short and simple at-home workouts like kettlebell training. This 12 minute calorie burning workout is another one to add to our repertoire.
"Today's purely training workout is the perfect workout to do when short on time. Like many of our workouts you will be done in under 15 minutes. You will feel strong and confident for getting your workout in and making no excuses.
The best workout to burn calories in just 12 minutes using just your bodyweight
Equipment: none
Style of workout: 12 minute interval cardio workout
Workout focus: full body
Set Gymboss Interval Timer to 12 rounds of 30 sec/ 30 sec . No breaks.
12 minute calorie burning workout for busy people and moms

This purely training workout is made up of 6 exercises. There are no breaks. You will move from one exercise to the next. Since the workout is only 12 minutes you have to push yourself to get the most out of the workout!
We suggest for different fitness levels:
B-fits (beginner peeps) – Follow modifications from video. Take breaks when needed. Go at a slower pace if needed. Omit the jumping.
A-fits (advanced peeps) – Push yourself, go for speed and power, and limit your breaks.
interval workout that will sculpt your full body at home with no special equipment"