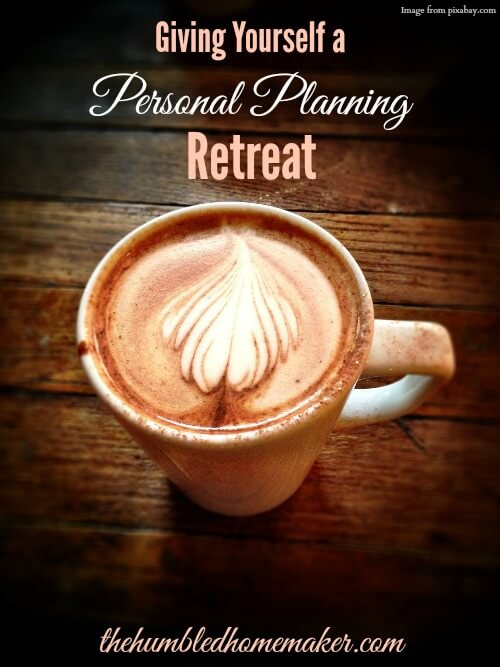 With the new year in full swing, many of us are setting short and long term goals and determining our action steps to reach those goals. Whether we have big goals to start eating real food, exercising more, or spending more quality time with our family, we are all probably thinking about what we want this year to look like for us. Sometimes, this kind of planning is difficult to dive into when you're in the thick of work, or school, or raising kids, or cooking three meals a day, and so on. That's why we encourage everyone to take a personal planning retreat, whatever that best looks like for you. This post offers three reasons to take a personal planning retreat and ways you can do that on a budget and with little time. It is so important to get our bearings with a fresh year, and this is one simple way to really define our goals, which increases our likelihood of reaching them.
"We're nearly a week into the new year, and I haven't even made any resolutions yet.
But you know what? I'm not worried!
For one, I don't make "resolutions," per se. Instead, I set goals and plan action steps to complete them.
The best way for me to do this as a wife, mom of three littles and homemaker?
Get out of the house!
I've been giving myself personal planning retreats for years–starting when I was single and fresh out of college.
Some of these retreats have taken on a more spiritual emphasis, with me really seeking the Lord for how I wanted to grow in Him the next year.
Some have been more health or homemaking focused. This coming weekend, I'm giving myself a personal retreat that will be more business and writing focused, as I pray through where the Lord wants this site to go in the next year.
Some of my retreats have included all of these areas of my life–like the retreat I took this summer, when I was able to spend three nights at a hotel by myself.
(Thank you, hubby and Mom!)
I wasn't able to start taking overnight retreats until my youngest turned 2, but even when I was only able to take a few hours at a coffee shop, giving myself a personal planning retreat has always been worth my while.
Here are my top 3 reasons for giving yourself a personal planning retreat:

1. It's hard to concentrate at home.
I say that I have adult ADD. I do not know if that is true, but I promise I am the most easily distracted person ever. Just ask my hubby who comes home to a half vacuumed carpet because I've realized I need to finish the laundry in the middle of cleaning the floors!"