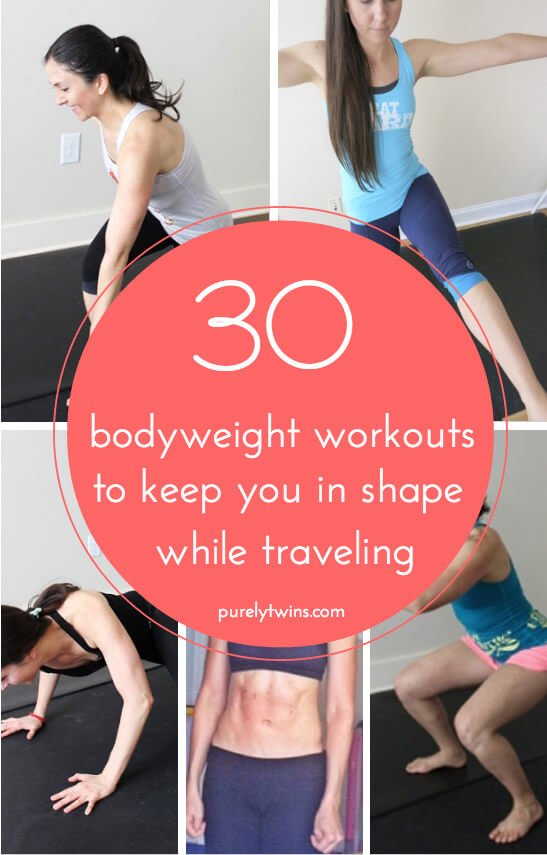 My sister-in-law is my hero and prime example when it comes to consistent exercise. Despite her busy schedule, she always finds a way to fit in some sort of exercise or movement during the day. Even while traveling, she takes advantage of the hotel gym or takes in the beauty of her new surroundings by going for a brisk walk. I've always admired how she makes moving a priority while traveling, especially since traveling often involves lots of sitting for long periods of time. If you've developed a routine of making fitness a priority, you'll want to check out these prime workouts for traveling. The exercises are varied and exciting, making it easy on you to make it happen even in the midst of your crazy schedule!
"We know you have plans of traveling this summer with your family and/or friends. Or maybe you have work trips lined up. And you want to stay as active as you can on your trip but aren't sure if you will have room for tennis shoes in your bag.
Today we are sharing our favorite workouts that you can do while you travel that require no equipment, including shoes! Yep no shoes needed. Time to have some fun while you travel and stay in shape.
30 BODYWEIGHT WORKOUTS TO KEEP YOU IN SHAPE WHILE TRAVELING
*Note not all of these workouts are safe if you have diastasis recti"