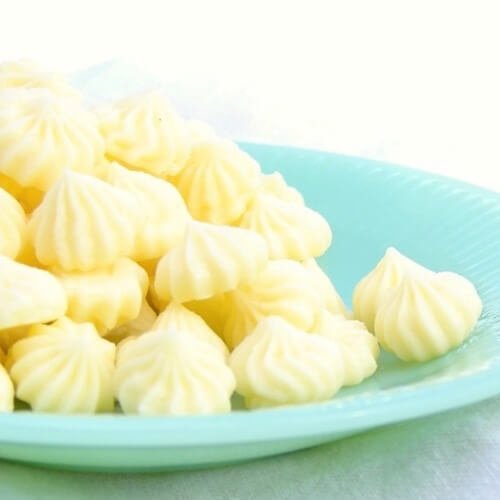 Withdrawal. It's quite the beast to overcome. Usually used when referring to someone coming off addictive substances like drugs or alcohol, it can also be used in reference to transitioning to a real food lifestyle. For someone who has been surviving on a high carb and high processed sugar diet, with minimal good fats, grass-fed meats, and organic fruits and vegetables, this transition can be somewhat painful and definitely requires some self-control and a toolbox of coping techniques. This post is full of excellent tips to curb carb cravings when they hit. Keep these snacks on hand to help you succeed!
"Insatiable carb cravings?
Trust me, I've been there. In my darkest moments, I *may* have come close to screaming, "Just give me some bread before I kill someone!"
To stop carb cravings, we need to look at the root causes, primarily imbalanced blood sugar. When we eat a large quantity of carbs, especially carbs without the presence of fat or protein to slow digestion, we spike our blood sugar. This is followed by an insulin surge and a blood sugar crash that leaves us riding the roller coaster of carb cravings.
Transitioning to a grain free lifestyle reversed my acute autoimmune symptoms and even allowed me to taper off my medication. Unlike the side effects of my medication, I welcomed the side effects of my nutrition changes, especially the eventual disappearance of sugar and carb cravings.
Perhaps you are making big changes in your diet, such as reducing your sweeteners or reducing your overall carb intake. You may find yourself craving carbs when you are not hungry, because you miss the sugar or bread that used to be a foundational part of your lifestyle. Also, emotional eating often takes the form of carb cravings.
I swear by the following recipes to squelch carb cravings within a few minutes. I think you will find them helpful, too!
If you are craving something sweet, try one of the following:
1. Healthy Buttermints
Made with nourishing fatty acids, peppermint oil and just a touch of sweetener, my Healthy Buttermints nip sugar cravings within a few minutes and, thanks to the good fats, provide profound satiation. The tiny amount of refined honey in the recipe satisfies your sugar cravings but won't spike your blood sugar, because it is balanced with fats.
2. Coconut Butter + Cinnamon + Salt
This trick works just like the Buttermints above. Coconut butter is chock full of fat-burning and hunger-satisfying fats called medium chain triglycerides. It also tastes naturally sweet, with negligible carbs. Don't confuse coconut butter with coconut oil – it's the same difference as almond butter vs. almond oil."