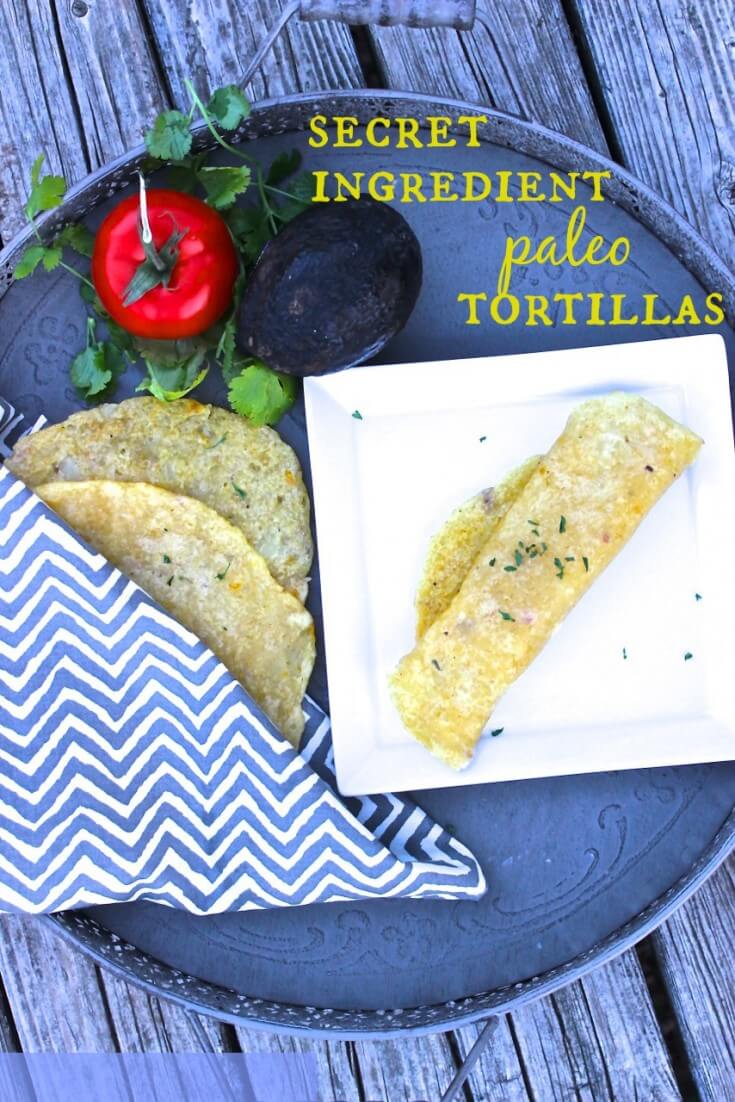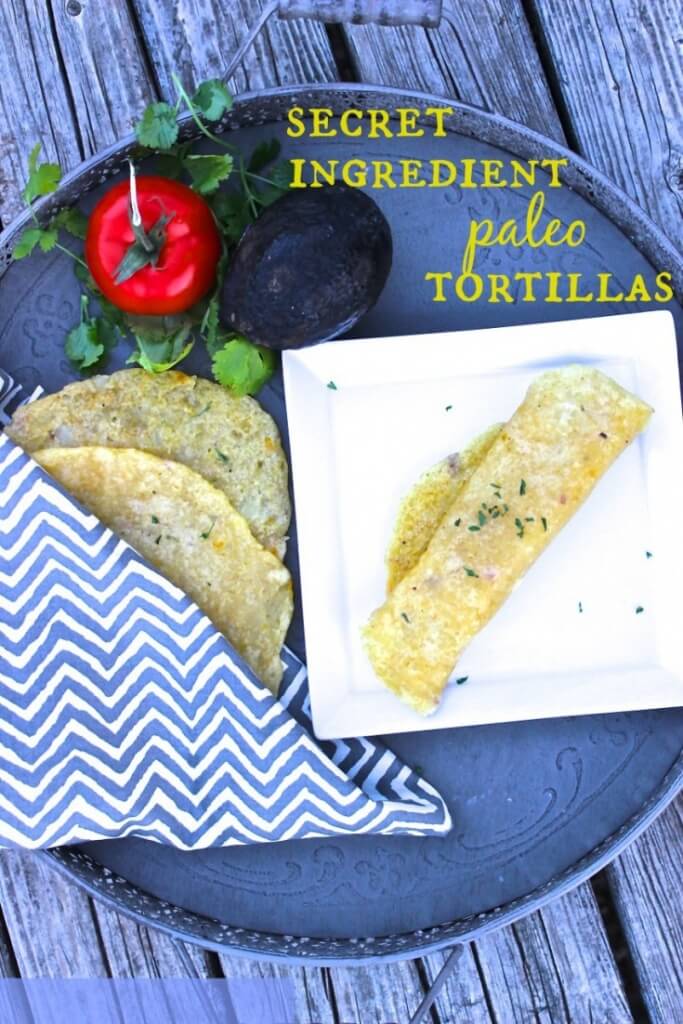 Tortillas are a fantastic vehicle for vegetables and meat and a variety of meals like wraps and enchiladas. These baked paleo gorillas are grain free, nut free, and vegan. Made with yuca, plantains, avocado oil, and garlic salt, this recipe is simple and delicious. What would you make with these baked paleo tortillas?
"Who doesn't love a soft, warm homemade tortilla?
Like a warm blanket of love, you can wrap that puppy around just about anything edible and make it more delicious!
Seriously, you are not limited by tacos or Mexican-type fillings for tortillas. Think outside the box.
You can fill them with meat, chicken, fish, veggies, hummus, guacamole…
Or even sweet fillings like cooked fruits, or nut butters with low sugar jams or other spreads.
Mmmmmmm.
The problem with most tortillas is they are packed with many unsavory ingredients like GMO grain, rancid vegetable oils, and preservatives.
And if you're grain-free, them most tortillas are a complete "no go."
But they don't have to be…these delicious tortillas have only a handful of ingredients and are made only with whole foods.
But two of the ingredients are sure to surprise you.
Typically, when you hear grain-free regarding a bread product, you think about nut or coconut flour.
Not in this case.
These gluten-free tortillas are made with two unusual ingredients:
– yucca and
– plantains
If you've ever wondered what you could do with these two out-of-the-ordinary produce items, now you know!"