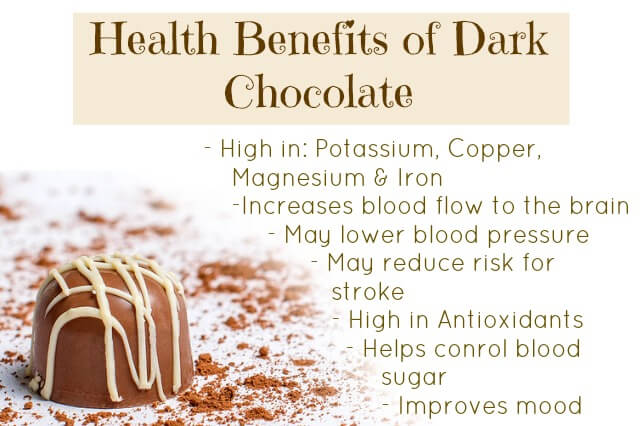 The fact that dark chocolate can be beneficial to your health is a great gift to humanity. Most of us like chocolate, sometimes to a detrimental degree, and by eating the right chocolate in the right amounts, we can actually provide our bodies with good nutrition! In this post, the various health benefits of dark chocolate are explored, and, of course, celebrated! So grab a piece of real dark chocolate, sit back, and learn how you're helping your well-being!
"Did you know that every evening while I sit here at my desk working on the blog, I am usually munching on a handful of dark chocolate chips?
It's true and it's delicious.
I decided that I needed to research a little about how much damage I may (or may not) be doing to myself by enjoying this evening treat. Turns out – I don't have to worry so much!"