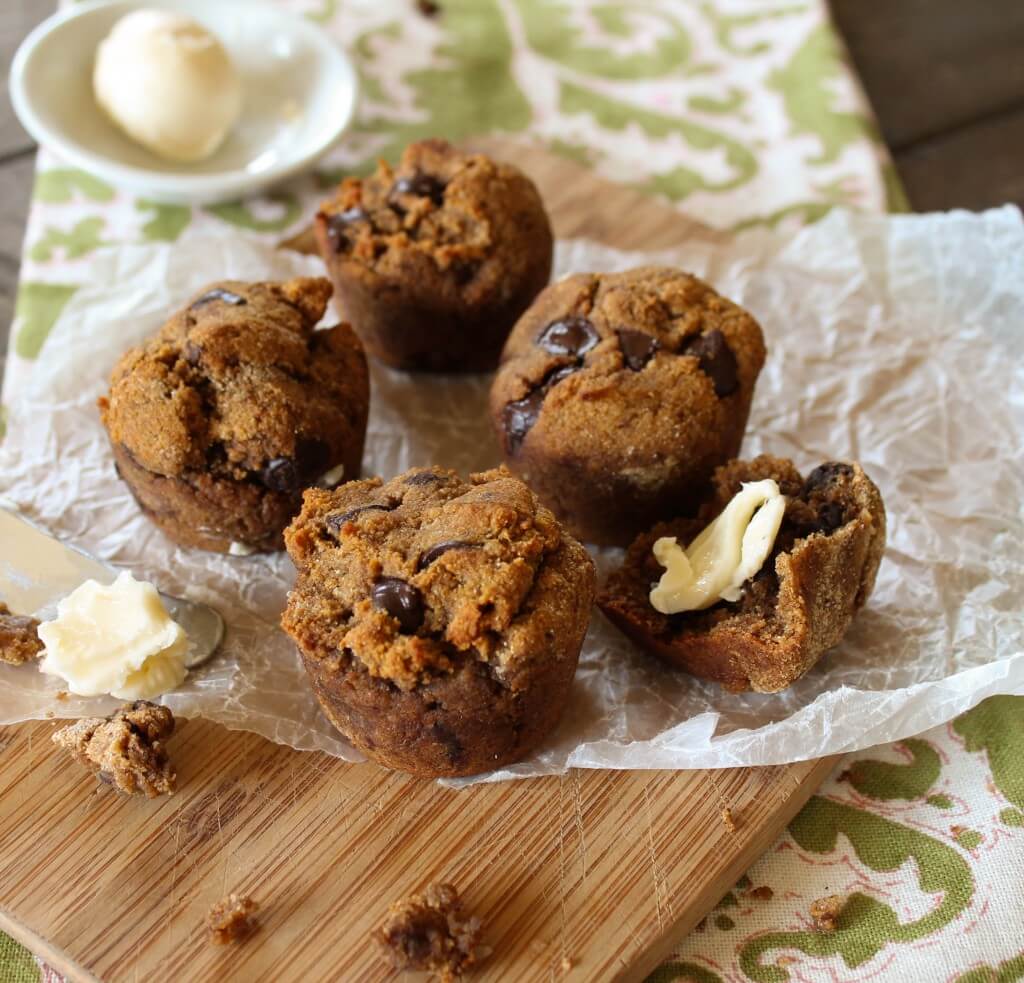 For those who avoid both grains and nuts, a good muffin is hard to find. Have no fear, however, for this muffin recipe will provide! Made with a base of wholesome roasted sweet potatoes, coconut oil, non-dairy milk, and flavorful spices, these muffins are hearty and satisfying. If you wish, you can add a variety of ingredients such as chocolate chips, raisins, and orange zest! Top with a bit of butter for tasty and healthy muffins!
"Anyone who cuts out grains knows…..baking without grains almost ALWAYS requires eggs. Problem is, lots of people with compromised guts can't do eggs OR nuts OR grains!
Personally, when I make something, I want to be able to offer it to my son…who has yet to tolerate nuts or eggs yet either…so I have to get a bit creative.
These muffins are soft with a denser crumb, feels like a meal in the mouth!
Let me know what you think..and if you want more Paleo egg free/nut free recipes, leave a comment and let me know! It is a new baking challenge I am trying to master!
Here are some ingredients you MUST have to cook with recipes like this (buying through any of these links supports my time and effort in blogging activities, thanks!):
WHOLE 30? You can not have sweeteners of any kind if you are doing the Whole 30, so leave out the palm sugar.
ROASTING SWEET POTATOES? Nothing compares to a roasted sweet potato….not boiled, not blanched, not steamed! Roasting brings out the maximum sweetness which is why this recipe can use so little sweetener. Will any mashed squash or sweet potato work?"