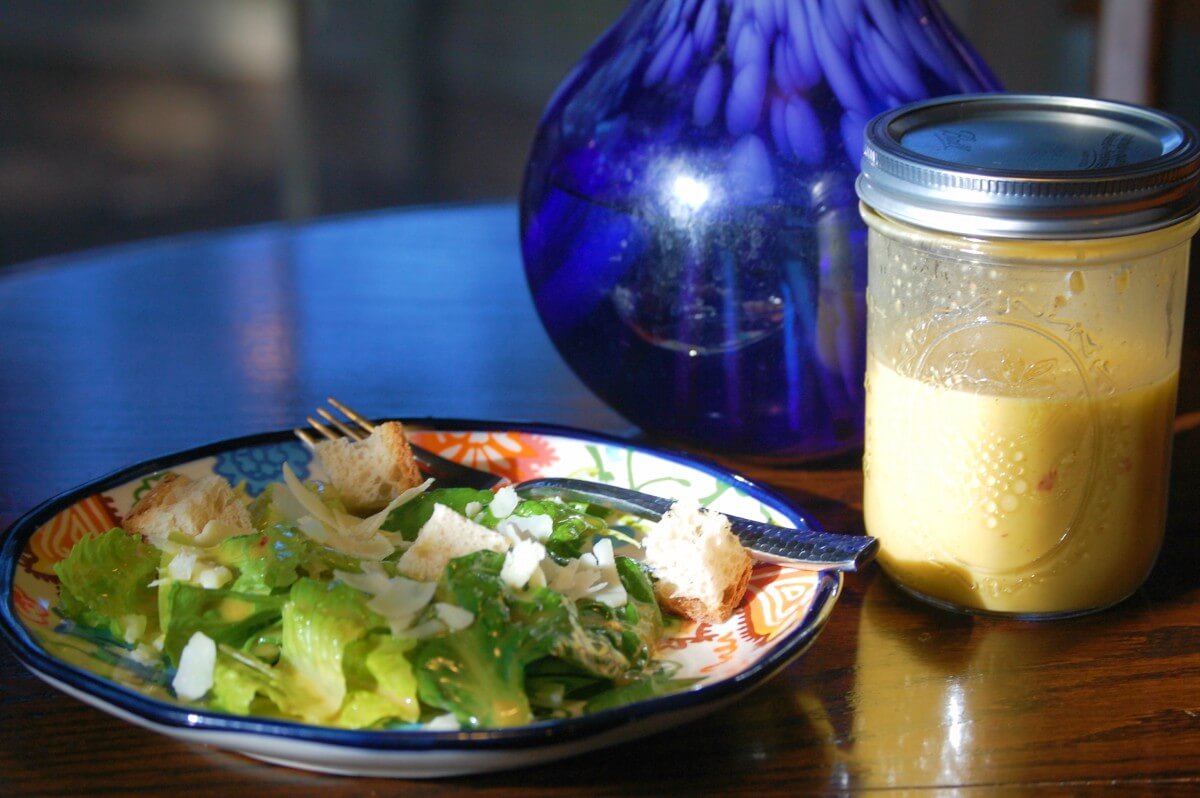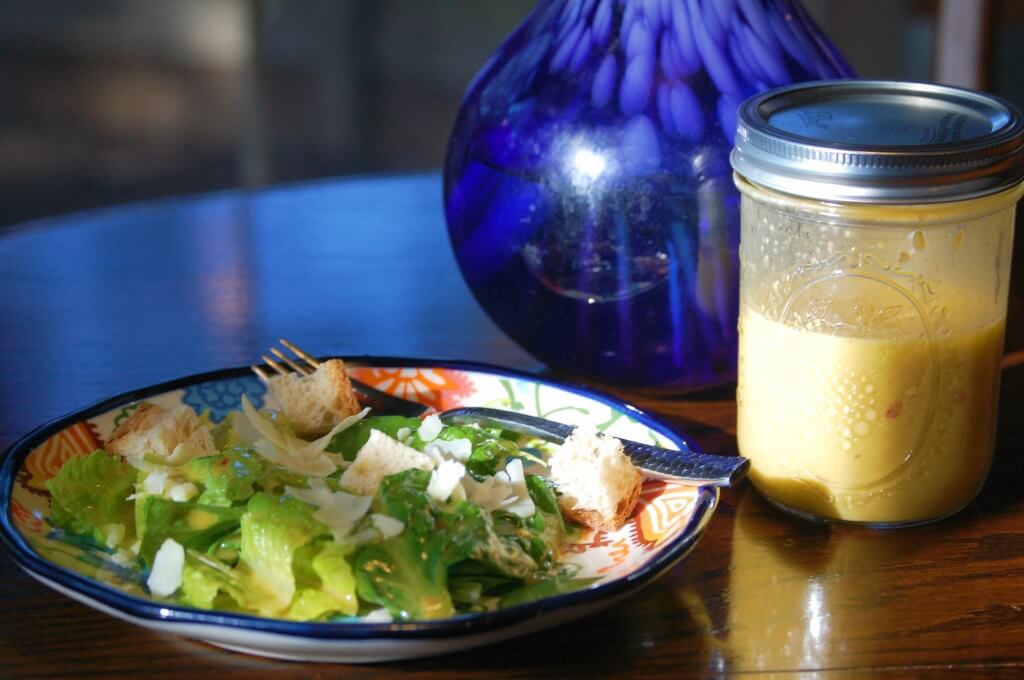 Most store-bought bottled Caesar dressings are full of detrimental ingredients and nasty oils. This Caesar salad dressing recipe is made with a base of good olive oil, egg, garlic, and lemon juice. Pour over a crispy green salad and enjoy!
"Caesar salad dressing is one of those rare treats. That's because every store bought bottle contains nasty ingredients — everything from genetically-modified soybean oil to strange, unpronounceable chemical cocktails.
Thankfully, you can make a homemade Caesar Salad dressing almost as easily as you can make an oil & vinegar one. Better yet, you get to control the quality of ingredients. With raw eggs from pastured hens (see: Why I'm Not Afraid of Salmonella) and a tasty anchovy-rich Worcestershire Sauce, a homemade caesar salad packs a nutrient-dense punch.
Ever wonder how a dish got its name?
The myth of the caesar salad supposedly started in Tijuana, Mexico where restaurateur Caesar Cardini invented the salad on Fourth of July weekend because he was running low on food in his kitchen.
His original recipe included romaine, garlic, croutons, and Parmesan cheese, boiled eggs, olive oil and Worcestershire sauce. The original salad was prepared at tableside.
Whatever the reason, I'm glad that we have this savory, creamy caesar salad dressing to enjoy today! It's easy to make and you can get the ingredients year round.
You can also transform caesar salad from a side dish to a meal by just adding grilled or roasted chicken.
And don't be intimidated! A few flicks of my whisk and I have a delicious salad to enjoy. If you want to add a little flair, you can make your own sourdough croutons too."