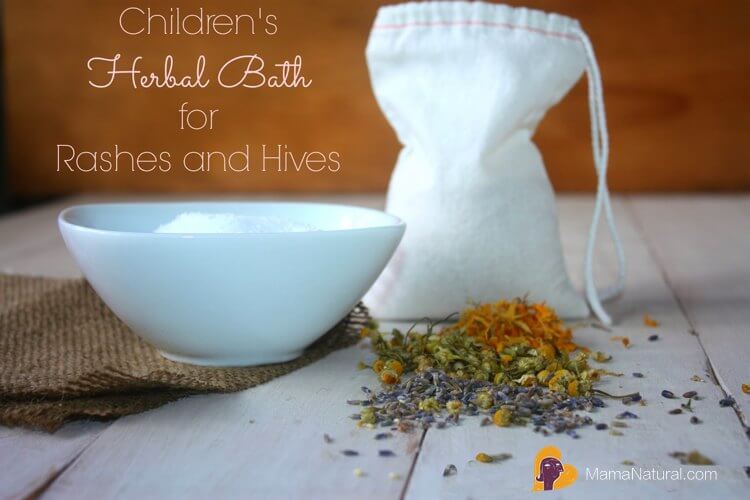 Looking for a natural way to treat your child's rash? Rashes and hives can be extremely irritating and painful, and watching your little one battle them can be even more painful. This herbal bath can helpful reduce irritation and swelling by combining Epsom salts with various other herbs known for their soothing properties.
"It is very disheartening to watch your child in discomfort due to a rash or hives. Rashes are for the most part a mystery even to western medicine, we know it is an inflammation of the skin but finding the exact cause can be difficult. Thankfully, we can relieve the symptoms (redness, inflammation, pain, itching) with the help of alternative medicine.
Epson salts has been used for centuries since Hippocrates used to treat ailments with salt water, and it is widely recommended by practitioners of both western and holistic medicine. However, it's use for kids has not been well-researched. Magnesium sulfate, the name for this naturally occurring  compound, helps in many ways from regulating over 300 enzymes in the body to eliminating toxins from the cells. And because there is no doubt of it's therapeutic properties it is okay to use for children but always err in the side caution. My rule of thumb is to use half a cup per bath tub for kids over 12 months, and 1/4 cup for babies under 12 months.
Calendula, chamomile, and lavender are widely known for their healing properties; they soothe the skin, relieve itching and irritation, as well as inflammation."