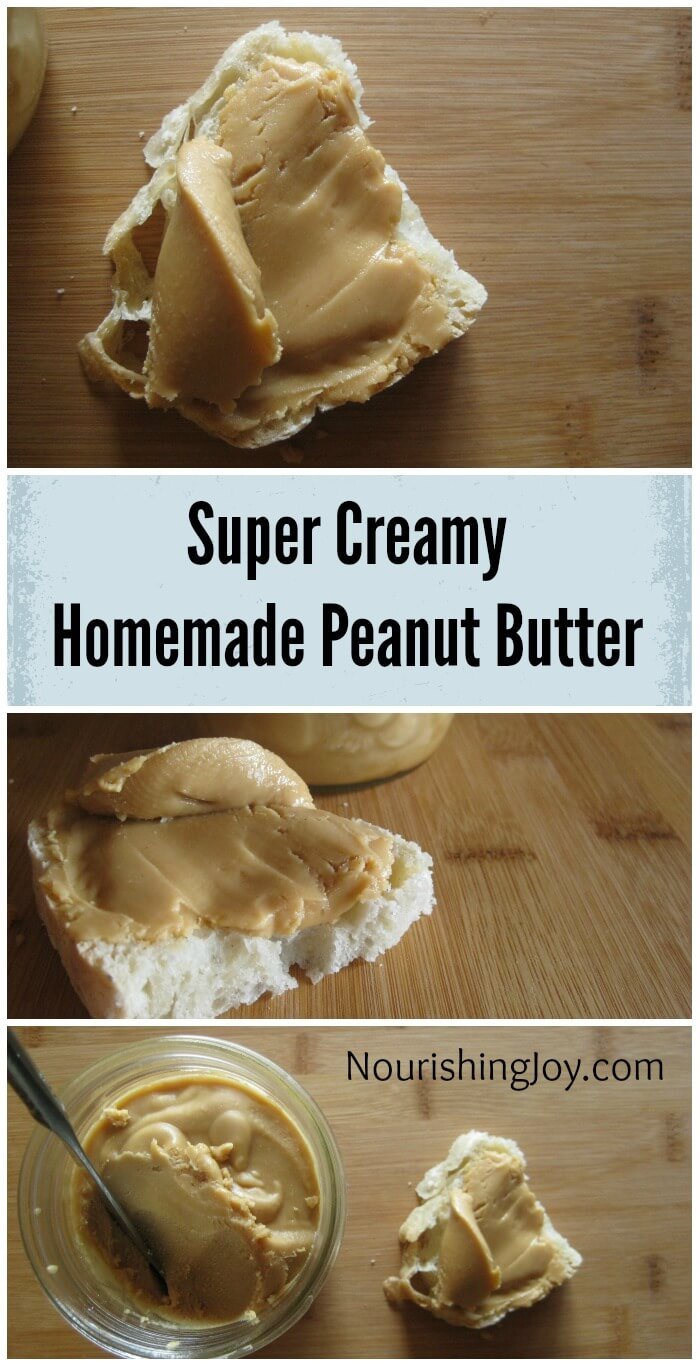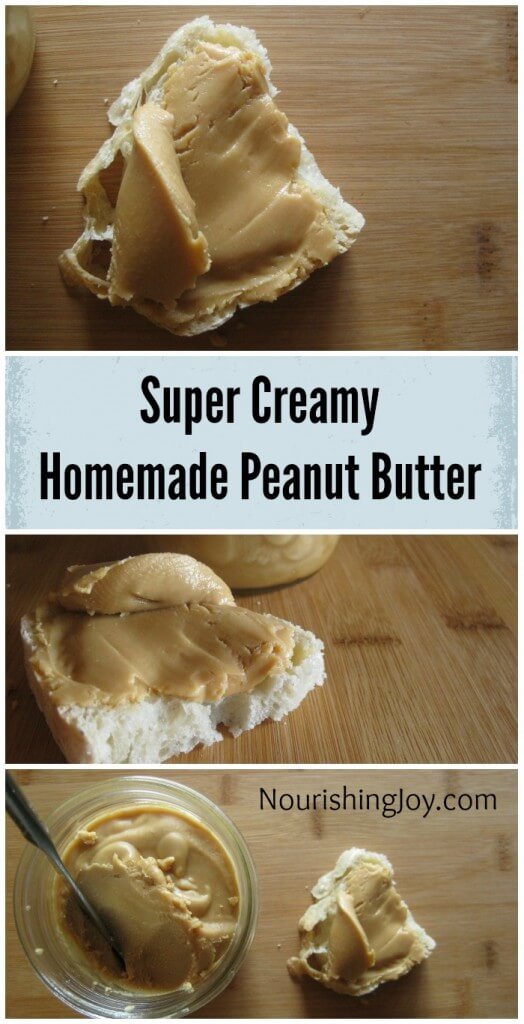 When starting the journey of a real-food lifestyle, many people miss the creamy, buttery texture of peanut butter. And let's be honest, peanut butter is such a versatile food: from PB and Js, to veggie dip, to fruit toppers, the list of uses goes on and on. Unfortunately, most peanut butters contain loads of artificial sugar and other heinous ingredients. This recipe, however, for creamy homemade peanut butter is made with fresh peanuts, palm shortening, honey (or maple syrup), and salt, making it not only deliciously tasteful but it does not hinder your health. You will want to try this!
"I do not multi-task well.
However, occasionally it works out for the best, such as when I stumbled – literally – upon this recipe.
See, I was grinding peanuts in the food processor to make a batch of peanut butter (the recipe that's in my book, The DIY Pantry, and that I've been making for years).
At the same time, I happened to be working on supper, which that night was a stir-fry.
And of course as is the case in most homes with young children, there were the usual squabbles and "Mommy! Mommy! Come see what I made!"
Needless to say, I was distracted as I was cooking and I ended up dumping the ground peanuts into the wok with the hot palm shortening instead of the onions and carrots.
At first, I thought of changing my dinner plans and making something with a peanut sauce, but then changed my mind, so scraped the whole lot into a bowl to deal with later, cleaned the pan, and went on with supper.
However, when I came back to the peanut mixture several hours later, it had congealed into a lovely smooth consistency that trumped any batch of homemade peanut butter I had ever made.
So, of course, I started experimenting and after a few batches, decided the recipe as I've typed it here is the way I like it best. It's slightly sweet, it's totally spreadable, and it's just the right amount of lip-smacking good.
So, for your homemade pantry staple of the day, today I give you Super Creamy Peanut Butter. If you tend to like the store-bought brands, this recipe is for you. You'll never miss the store-bought variety again. Really, truly."