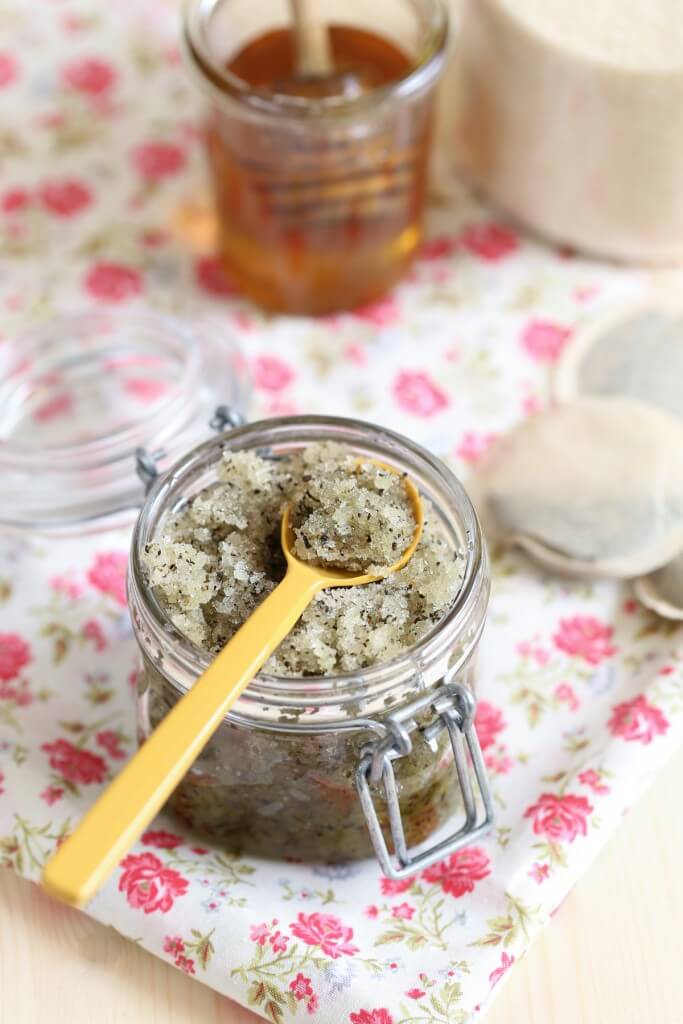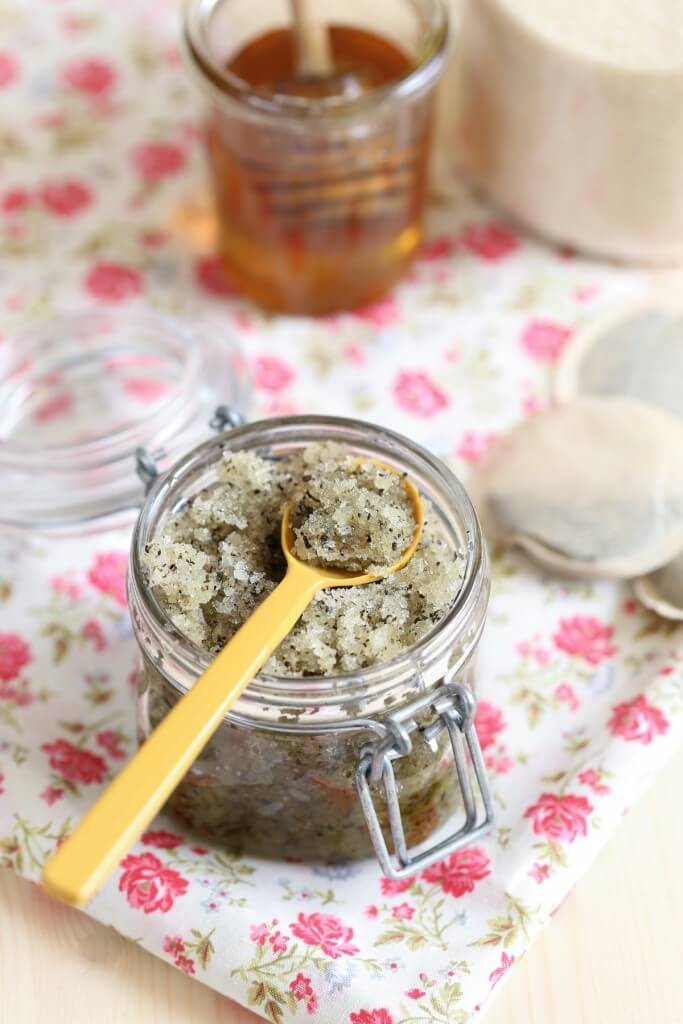 You work hard. You balance all the spinning plates in your life and most days, you do it with a smile. A lot is asked of you, and often, your tasks as a parent, worker, cooker, cleaner, and gardener are thankless. Not that you expect large amounts of recognition and praise, but you deserve an occasional break to have your own needs met. Lots of people like taking a personal retreat, some enjoy spa days, and others, like me, usually just enjoy some down time at home with luxurious homemade goodies like mint and sea salt foot scrub and mud mask detoxes. This DIY exfoliating scrub with green tea is one such item. Made with real ingredients that are beneficial to the skin and soothing to the spirit, this scrub is easy and affordable to make, and you will feel spoiled in your own home!
"Early in my teaching career I discovered a necessary job perk: spa day! I loved the kids and my chosen career path, but as anyone in the world of teaching knows, being a classroom teacher is hard work! My typical day started around 6am (in the classroom, not waking up) with meetings, planning, and cutting papers. I would finally return home late in the evening, around 6:30pm, with a large bag of papers and a computer full of emails. I loved watching my classroom kiddos flourish each year and become confident learners, but the additional job responsibilities were exhausting. Kuddos to all my teacher friends.
Due to the high-stress nature of the job, I adopted a yearly "spa day." I chose one day each school year to take off and spend time relaxing at a popular spa in our area. This was my "sanity day." The one day each year I would leave behind the stress of a rigorous schedule and early mornings for lavender scented linens and cucumber-mint water.
One of my favorite treatments was a green tea exfoliating facial session. The 30 minute experience always left my skin soft and rejuvenated–something a tired teacher was in desperate need of.
It's been five years since my last "sanity day." The good news is the spa experience didn't end with my last year of teaching. Now that I have two little kids at home, I've learned to recreate mini spa sessions during my daily five minute sanity break (AKA: shower time). My DIY spa alternatives cost just pennies and only require basic household ingredients to make. A spa experience that saves money? I think so!
Because the exfoliator was my favorite treatment, let's start our pampering time with this super simple four ingredient homemade version. First, before we get to the exfoliating and super smooth skin that follows, let's take a look at the ingredients:
Green Tea
This simple ingredient can be found just about anywhere these days, from grocery stores to coffee shops. Green tea contains antioxidant properties that may help to reactivate cells and fight against damaged skin. There are many ways to use green tea in a skincare regime (and many companies now include this ingredient in high-end beauty products). In this recipe, the green tea leaves are added directly to the scrub to exfoliate the skin and get rid of unwanted pollutants.
Sugar
Good ol' sugar is a humectant which may help the skin retain moisture."