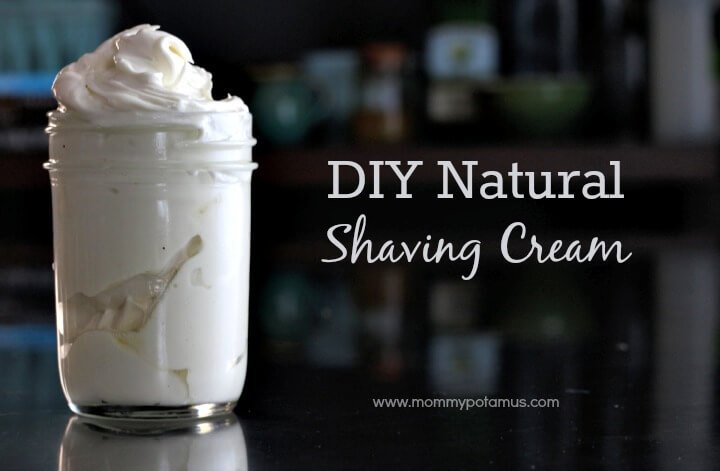 Sometimes, shaving can be an uphill battle. Finding the right razor for your skin and finding the right moisturizer can drive you bonkers. But perhaps the most integral component of your shaving experience is the kind of shaving cream you use. If you are avoiding store-bought shaving creams (which we recommend you do!) due to their toxicity, this DIY natural shaving cream might be your answer. Made with a base of nourishing coconut oil and shea butter, this shaving cream moisturizes your skin while you achieve a close shave. Win-win!
"Silky Soft Skin
Is possible, even without weird foaming agents, antifreeze and gender benders in your shaving cream. (source) This natural alternative nourishes and protects sensitive skin while helping you get a good, close shave. Say goodbye to dry, itchy skin and razor burn!
Tips For A Good Shave
1. Use a good quality razor that it easy to clean
2. Shave toward the end of your shower/bath so that the pores of your skin have plenty of time to warm up.
3. Rinse the blades as needed while shaving. I keep a little cup of water in the shower to swish the razor in or wipe it on a wet washcloth.
Homemade Shaving Cream Recipe
Makes about 4-6 ounces whipped
Ingredients