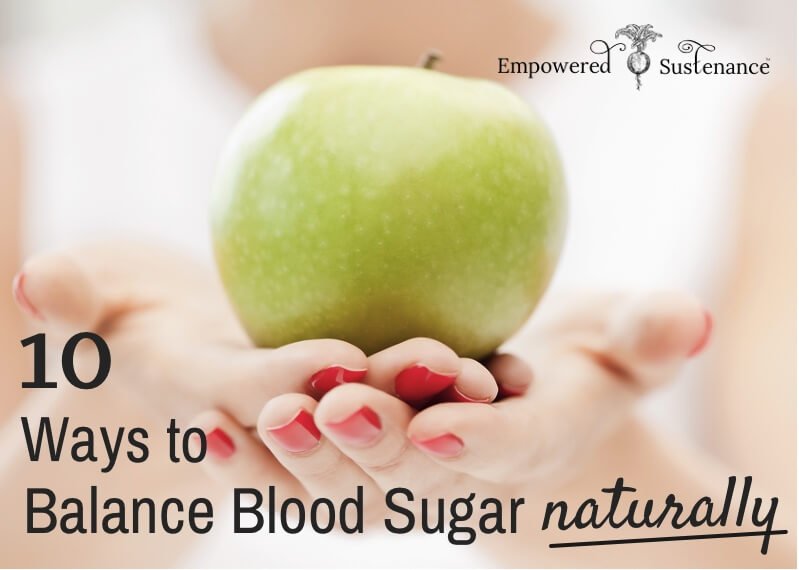 The world of blood sugar balance involves many terms that can sometimes be confusing. In this helpful post from Lauren, the various terms associated with blood sugar are explained. She also offers 10 ways to balance blood sugar naturally!
"Blood Sugar Balance in Plain English
Before we get started with tips to balance your blood sugar, I want to cover some basic blood sugar terms that I will be using in this discussion.
Blood sugar/blood glucose – Glucose is the form of sugar that is in our bloodstream. Glucose is the body's preferred source of fuel.
Insulin – the pancreas secretes insulin, a hormone that shuttles glucose from the blood into body cells. It knocks on the cell and says, "Open up, I've got some glucose that I need to get out of the bloodstream so take it and use it for energy."
Insulin resistance – When we consume a large amount of refined carbs with very little fat and protein, our blood sugar spikes very high and the pancreas frantically overcompensates with insulin release. This overcompensation of insulin eventually causes insulin resistance, which leads to diabetes if poor dietary practices are continued. The good news, however, is that it can an be reversed through a healthy diet that balances your blood sugar.
Glycogen – Glucose that doesn't enter body cells is taken to the liver where it is converted to glycogen. This is a form of stored sugar that is broken down to stabilize low blood sugar levels between meals and during the night. It is healthful for the body store of glycogen, but stress and hormone dysfunction deplete our ability to store glycogen and this can contribute to blood sugar imbalance."