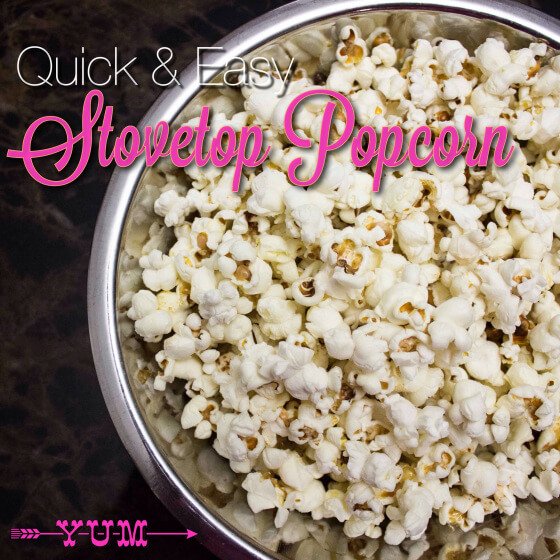 Popcorn is a favorite snack, especially among moviegoers. And there's nothing quite like having a movie night-in and sharing a big bowl of delicious popcorn with people you love. Now, thanks to this recipe, you can make your own popcorn at home. As with all homemade dishes, with homemade popcorn, you can control the quality of ingredients. This homemade popcorn is popped in coconut oil or olive oil and is quick and easy to make!
"My house smells like a movie theatre right now! That's because one of my favourite nighttime snacks is popcorn. I used to go through those convenient microwave bags like crazy – until I realized how many chemicals are in them. It's so easy and just as quick to make you own, and you don't even need an air popper. Check it out…
I've tried two methods – stove-top and microwave. I prefer the stove-top method because I find it tastes better and the popcorn is fluffier. I also like to avoid the microwave as much as possible 
 But when you're in a pinch, it will do!
Method #1 – Stovetop
What you need:
A medium to large pot, depending on how much you're making. Don't forget, popcorn expands about 8 times its size!
1/4 cup kernels"