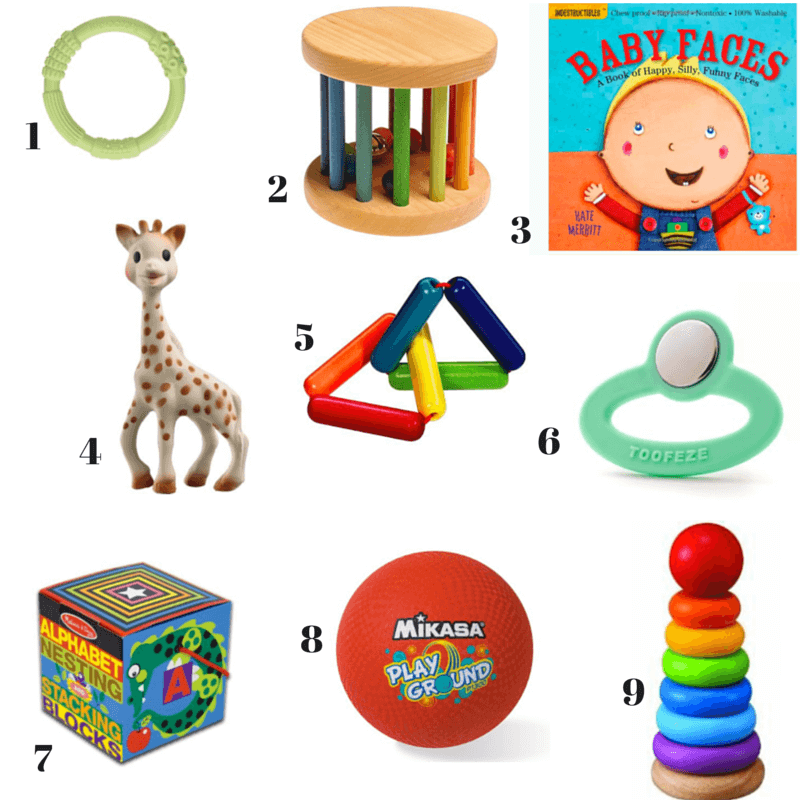 When I was expecting my first baby, I was so focused on inhaling books and resources on natural childbirth and packing our natural birth hospital bag that I nearly forgot to get ready for life once the baby arrived. I finally decorated his nursery, but I still had no idea what kinds of toys to fill it with. We try to stay away from plastic as much as possible, so I knew the run-of-the-mill toys weren't going to be an option for us. How I wish I'd had this list from Nell! The toys natural baby toys for the first year have turned out to be some of our baby's favorites.
"As I've been going through like the mad woman that I am and purging out toys, books, clothing we aren't using regularly or frankly, that I loathe, I'm realizing there are a few staples from the first years of my older children's now long-past childhoods that the baby loves. That I love. That really, after three kids, I would buy, full-price. At the snap of a credit card against the counter. That fast.
Over on my baby registry post I list out the must-haves for babies in general, but these are my real workhorse toys that I am going to put my stamp of approval on. Big stamp. Me. Right there.
Silicone teething ring
It has different textures along its ridges. It can be clung and clutched. It can be easily wiped off after rolling away from you on an airplane. We have it in in yellow & I bought in on a whim at the coop one day many years ago. Love it! I think this link sells a two pack. Worth it!
Wooden rolling wheel
We bought one similar to this when I was first pregnant with SuperBoy. One of those "oh, look, it's wooden and I'm feeling nesty" buys. It has rolled its weight in gold. Yes, my children also bang it on their faces, but it rolls and jingles and the insides do NOT come out. That's right. No fetching on the parents part.
Indestructible books: Baby Faces
The avid teether loves these and the older babe left alone with something that could be eaten in millllliseconds loves them even more. But I love them best of all because: they're indestructible. Literally."