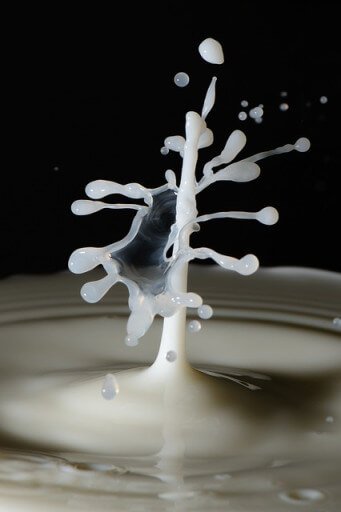 Lactose intolerance plagues well over half of the world's adult population. This post explores what lactose intolerance is, what causes it, and how to naturally treat lactose intolerance with diet and other natural sources of vitamins and minerals.
"There's an epidemic surrounding us of sensitivities to various foods. Allergies to foods, food intolerances, or even just increased sensitivity are becoming more and more common. Food allergies are not so common, but food intolerances seem to be increasing alarmingly.
Unfortunately for many people, food intolerances are often misdiagnosed or even missed altogether. The symptoms are often very diverse and as they can take anywhere from minutes after eating to hours or occasionally, even days to appear they are often not linked directly to the troublesome food. This delay makes it very difficult to pinpoint exactly what is the causing the problem.
In addition, the person may often be intolerant to more than one food. If it happens to be an ingredient that is commonly found in many different foods, such as gluten or lactose, it may be near impossible to detect. Simply eliminating one food from the diet does not stop the occurrence of symptoms as the other problem foods still cause symptoms. The individual often then assumes the eliminated food is not the cause, when in fact it may be a PART of the cause.
Common allergy tests do not detect food intolerances and the sufferer is often given a clean bill of health after testing, but continues to endure the debilitating symptoms."