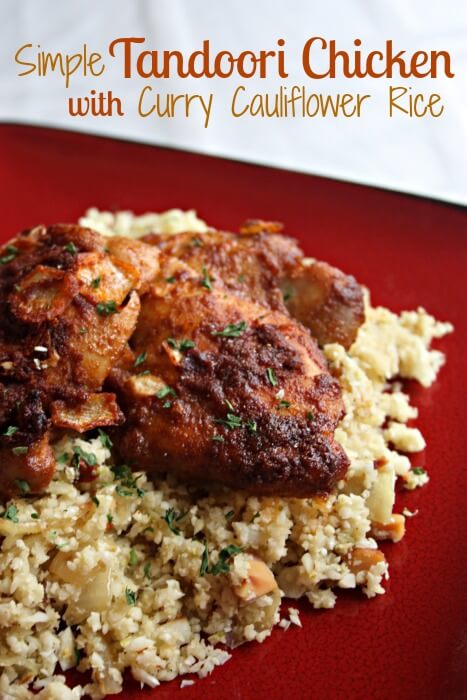 Chicken Tandoori is a uniquely flavored dish that packs a flavorful punch from spices like coriander, cumin, and ginger. A cool freshness is brought to the dish from lime and yogurt. Served with curry cauliflower rice that's boosted with almonds, pineapple, garlic, coconut oil, and curry powder, this meal brings a variety of tastes to the table!
"This Chicken Tandoori is a simple, 2-step dish sure to please even picky eaters. It's flavorful but mild, because the Curry Cauliflower is as much a star performer as the meat.
If you don't like curry flavors, simply make extra sauce and a basic cauliflower rice seasoned only with salt and pepper.
If you need to pull meals together quickly, the chicken freezes well, and you can rice the cauliflower several days in advance!
By Stephani Jenkins, Guest Author
Simple Chicken Tandoori
Ingredients for Chicken & Marinade:
1 pound chicken boneless, skinless thighs
1/2 small onion, finely chopped"