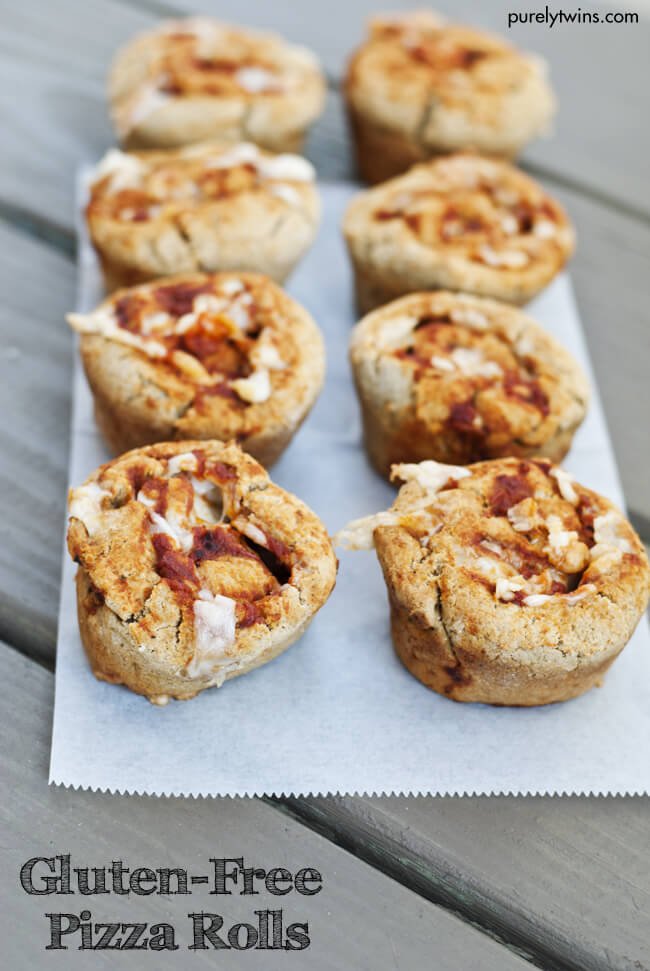 These aren't the typical, frozen pizza rolls from your childhood. Although they might send you down memory lane 😉  These gluten free pizza rolls are warm, flavorful, and comforting. Made with rich and healthy ingredients like plantains, coconut sugar, coconut oil, tomato sauce, and cheese, these pizza rolls will be a favorite of your children (and you!).
"One thing you may have noticed from the recent recipes lately here on the blog… they all have been foods that are comforting. Foods that just fill you up and bring back memories. And happen to be some of my pregnancy cravings 
I am normally not a cheese person like Michelle is. I like to enjoy some good cheese from time to time. But since getting pregnant I have wanted some cheese. And pizza like flavors.
Easy homemade gluten-free, yeast-free, and egg-free pizza rolls.
These pizza rolls will change your life.
They changed ours.
You already know we don't like to use yeast because we aren't good with it. Therefore, these pizza rolls are yeast-free. They ready to be eaten in about 30 minutes.
Even though they don't contain any yeast they still have a soft moist doughy-like texture. They are easy to work with too!
Pizza as a roll. Yes please.
More please!
Here is how we made these amazing gluten-free pizza rolls.
This is a great way to get the kids involved (and adults) by letting them help fill and roll. We kept our pizza rolls basic with just pizza sauce and goat cheese. But feel free to add any toppings you like.
We used a gluten-free flour blend made from arrowroot starch, rice flour and coconut flour. We like a 2:1 ratio for gf blends which most people use. If your blend doesn't have coconut flour in it, you might need to adjust the liquids. Slowly add in the coconut milk. You might not need it or might not need it all. And you may or may not have to add more or less additional arrowroot when rolling. All depends on your batter.
We got the inspiration to make these pizza rolls from our cookie dough cinnamon rolls. You can see more pictures of what the final dough should look like on that post. Since we don't use an egg in this recipe you will have to use starch to help hold it together."