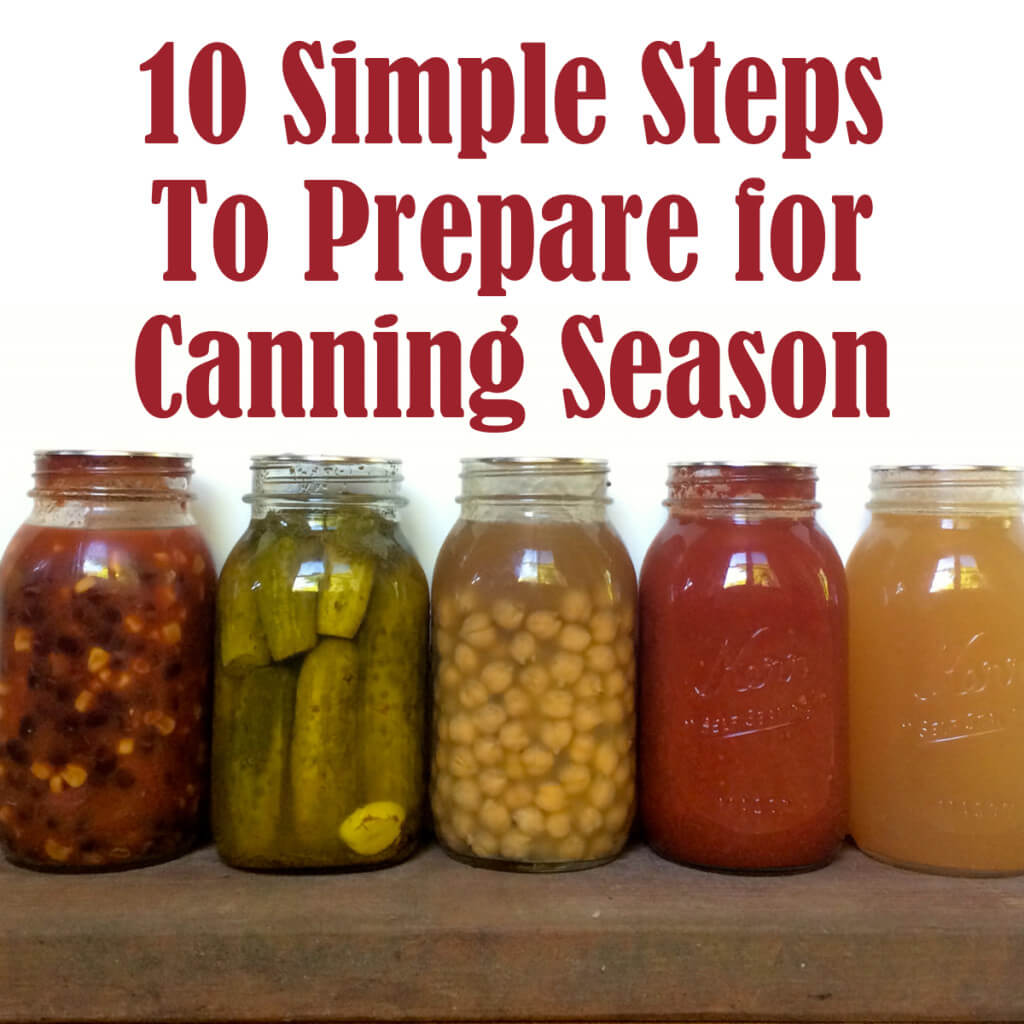 The weekend brought a wilderness adventure for us, which meant that we hit the road for a mini-trip to our relaxing and nature-filled destination. As we were driving alongside what seemed like endless farmland, I so enjoyed looking at all the newly planted crops that are starting to sprout up. It piqued my excitement for this year's harvest and canning season. While our family's usual favorites are canned peaches, tomatoes, and salsa, I'm going to try and branch out this summer with foods like pickles and beans. If you're new to this practice, here are 10 simple steps to prepare for canning season!
"I don't know about you, but I am feeling a little behind in my canning planning. If you are too, worry not! If we follow these ten simple steps, we'll both step into preservation season calm and prepared to tackle those bushels of tomatoes and pickles and corn.
I was just chatting with my friend and mentor Margaret Roach of A Way To Garden about all this. (Listen in at her most recent podcast.) Margaret's a vegetarian and a one-person household, so in some ways she and I put up the harvest very differently, but in other ways there are huge similarities.
We're joining forces today with dual-giveaways (more about that later in the post) and our best suggestions for how any food preserver can face the canning season with organization and confidence.
Let's do this.
GET YOUR PLAN TOGETHER
1. CONSIDER YOUR GOALS
Some people can purely as an exercise in frugality. Some like the craft of it. Some people like the convenience of shelf-stable foods, others want to avoid BPA in cans. Some people are trying to support their local foodshed, or make sure nothing from the garden goes to waste. Some people are getting ready for zombies, other just want to control what goes into their food.
Most of us have some combination of goals that motivate our home food preservation. Consider yours. Why do you this and what do you want to get out of it?
I can, primarily, for quality, convenience and the joy of it. I like having really convenient pantry staples at the ready without having to turn to commercial convenience food. This means that I focus on versatile basics, like tomatoes and garbanzo beans.
2. TAKE AN INVENTORY
Before you start canning up dozens of jars of peach mulberry curry sauce or whatever, go spend a few minutes staring into your cupboards, pantry, garage – wherever your food storage happens. You might want to print out a larder assessment sheet for this."