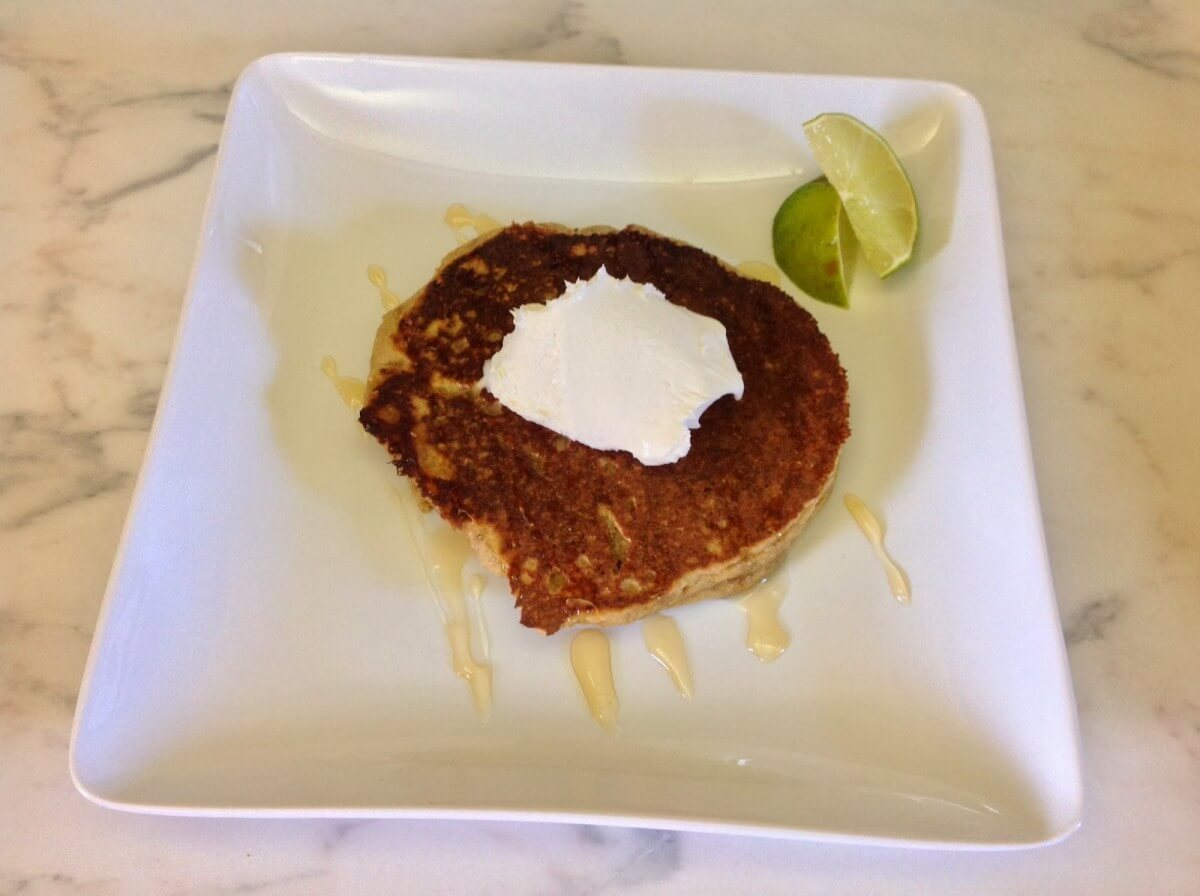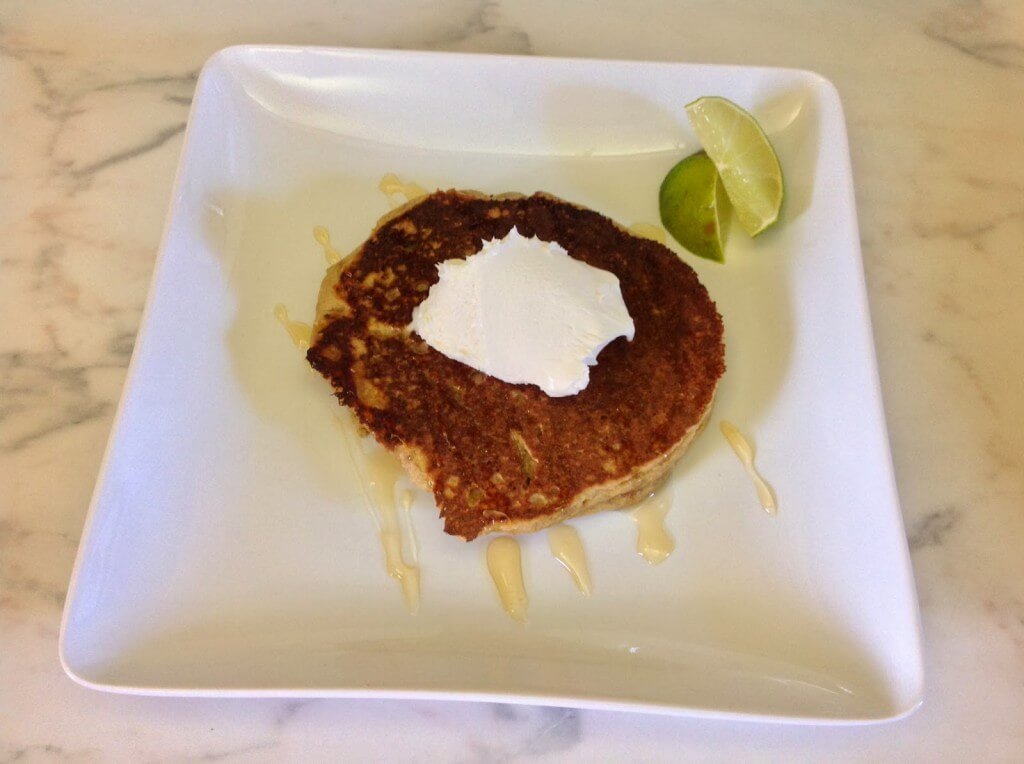 The terrific thing about pancakes is that you can never run out of ways to change them up, making them sweeter or more savory, made with less ingredients or a plethora. These avocado lime pancakes are made with avocado (which is rich in healthy fats), organic flour, and unrefined sugar. The avocado and lime flavors blend perfectly. Top with some homemade whipped cream and you have yourself quite the breakfast treat!
"I always joke that I'm going to start another blog and call it "365 Days of Pancakes." I have so many pancake ideas. I love pancakes any time of the day and I like being creative with them. Unfortunately I don't have time for another blog, but fortunately that means you get all my pancake recipes right here!
I used to hate avocadoes, but now they're one of my favorites. In fact, I've been rather obsessed with them lately. I'm still a bit picky about the texture so I usually need to cover that up. In this pancake recipe you won't even notice the avocado is there! It's a great, easy way to get the healthy fats of avocadoes into your diet even if you're not a fan of the fruit.
Sub homemade or full-fat canned coconut milk for the dairy milk in this recipe to make it dairy-free!"