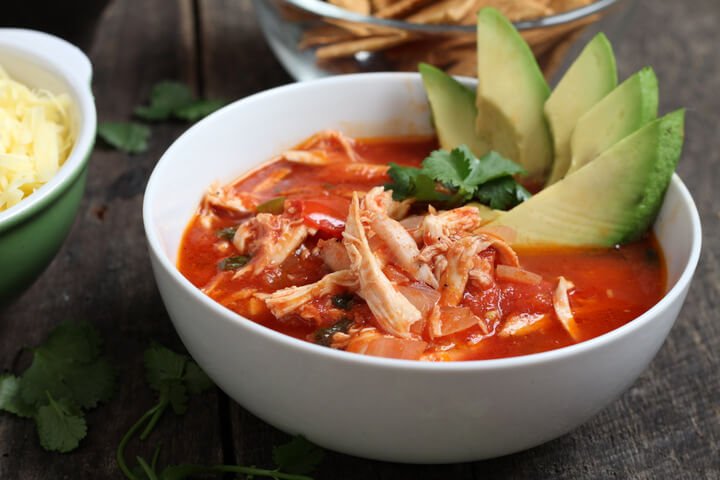 There's something about chicken tortilla soup that is good for the soul. Perhaps it's the warmth of all the complex flavors blended together, perhaps it's the warmth of the soup itself, or how the soup feels light and yet it's ingredients are hearty and filling. Whatever the case, chicken tortilla soup is delicious, satisfying, and healthful. Heather's recipe is packed with vegetables and packs the perfect punch of heat. The fun part? There are numerous different toppings with which you can be creative! From cilantro, to cheese, to avocado, to sour cream, to homemade tortilla chips, topping options are vast and tasty!
"Fresh Cilantro Leaves & A Hint Of Lime . .
Meld with the subtle heat of  a poblano / jalapeno pepper blend in this belly warming rendition of traditional tortilla soup. Don't be afraid to get creative with the toppings!
Oh, and if you need an easy side dish to go with it, this Easy Spanish Rice will do just fine."