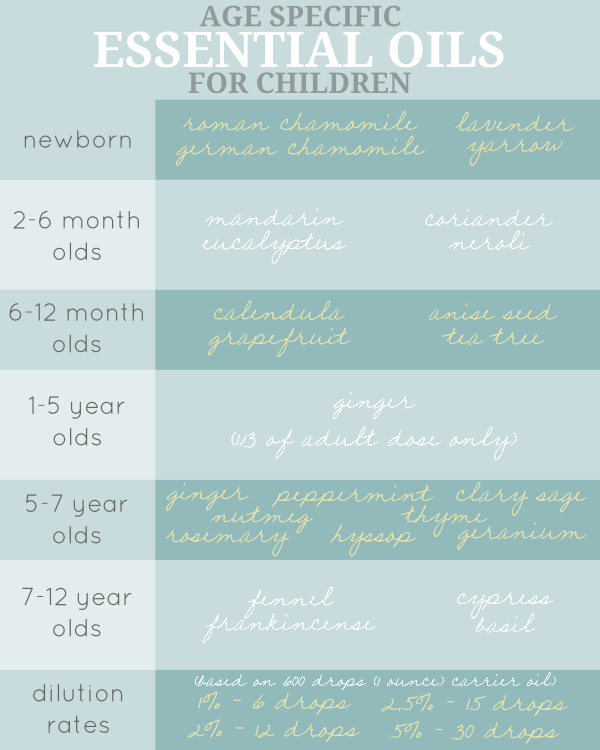 Essential oils are terrific for home remedies. They have the ability to fight off infection, reduce fevers, boost immunity, and provide pain relief. It is natural, then, to want to use essential oils for children since they prove to be so effective. However, just as not all essential oils are safe during pregnancy, there are certain essential oils that are safe for children, depending on their age. With this excellent chart, Meagan concisely lays out which essential oils are safe for children as they grow, age by age. Keep this handy in your remedies cabinet for quick reference!
"I wrote a post a long time ago called the 10 Best Essential Oils To Use For Children (my first guest post in fact) where I talked about 10 oils that are must haves in your natural medicine chest when you have children.
What I failed to mention was which oils were best for what ages.
For example, I mentioned that peppermint essential oils are great to have on hand with kids, but I didn't mention that peppermint oil should not be used on newborns.
So today, I want to share another pinnable graphic with you, but this time it will show you what essential oils to have on hand and use for different ages of children."