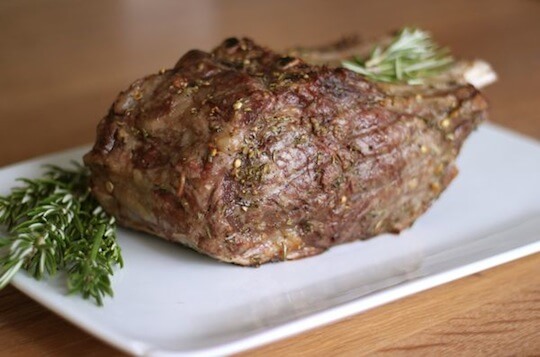 Who says you can't eat well while eating like a king? This simple and delicious grill-roasted prime rib is perfect for a special occasion (or you know, a Tuesday). The cost of a quality cut of prime rib tends to run pretty high, and most people are intimidated by the task of cooking this particular meat. But this grilled prime rib recipe is really very easy to create and will boost your grilling confidence!
"There's nothing quite as decadent as prime rib. A crispy, salty exterior and rare, tender interior marbled generously with fat is pure meat heaven. The only thing sinful about prime rib is cooking it wrong, resulting in a flabby or tough roast with little flavor.
The cost of prime rib makes screwing up especially painful. There are a million different recipes for how to cook prime rib in the oven, all very similar and all claiming to be the best method. But those recipes are all wrong. The best method, hands down, is throwing that big expensive hunk of meat on a charcoal grill first then gently roasting it in the oven until prime rib perfection is reached.
If cooking prime rib over a real live fire makes you nervous, relax. Cooking outdoors with the smell of charred beef wafting through the air is about as good as life gets. A charcoal fire gently and perfectly browns the meat in a short amount of time. You get a crispy, browned crust without causing any of the interior meat to overcook; it remains pink all the way through. Plus, grilling gives the meat a subtle smoky flavor you're going to love."