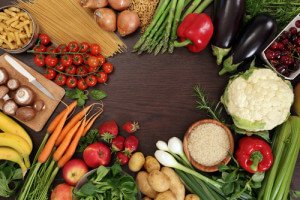 Often, testosterone is mistaken for merely a hormone that makes men men and drives them to be passionate. But testosterone is so much more than that, and is not exclusive to men. Just like we should be working to balance our hormones and avoid things that can wreak havoc on our hormones, it's good to find ways to boost those that we need to function ideally. This post explores what foods that can increase testosterone.
"Testosterone is a hormone that helps your body repair. It is also a way to gauge what our current state of health is. I'll explain: In our bodies, we are always breaking down and rebuilding, and we need this balance. As children, we rebuild faster than we break down, so we grow – get bigger and taller. As adults, that levels out and ideally, our repair keeps up with our breakdown. Somewhere along the way, the repair slows, and the breakdown gets the upper hand. That is what aging is. So, these facets of health really boil down to one thing: Are we building as fast as we are breaking down? We want to keep these things steady.
Testosterone within healthy ranges is one of the better predictors of our repair processes – how well we fix our tendons, ligaments, skin, bones and nails. How we regenerate is a result of how much testosterone we are producing. There are times when we produce less. For instance, the testosterone levels in women can decrease in fair amounts with pre-menopause and menopause, especially if they've had their ovaries or uterus removed. When men are going through andropause (in our mid-forties to mid-fifties), we can produce a lot less testosterone.
Our total level of adrenal function can also influence our testosterone. Many of these hormones can come from multiple sources. Not only do we make testosterone from the ovaries/testicles, but also from our adrenal glands. The more healthy and resilient they are, the more testosterone we produce. So, when we are in a state of good health, good adaptation and are thriving, our stress crisis hormones are low and timed right. This allows us to be in a state of good repair. On the flip side, when we are in a state of crisis – just surviving and barely functioning – our repair hormones are compromised. We are not rebuilding. We are in a state of breakdown, just trying to get through the moment. So, monitoring your testosterone production is a bit of a marker of your resiliency.
The more you have good, quality sleep, brisk, short-term and intense exercise, and healthy, deep and engaging relationships (including physical relationships), the more your body will produce testosterone."