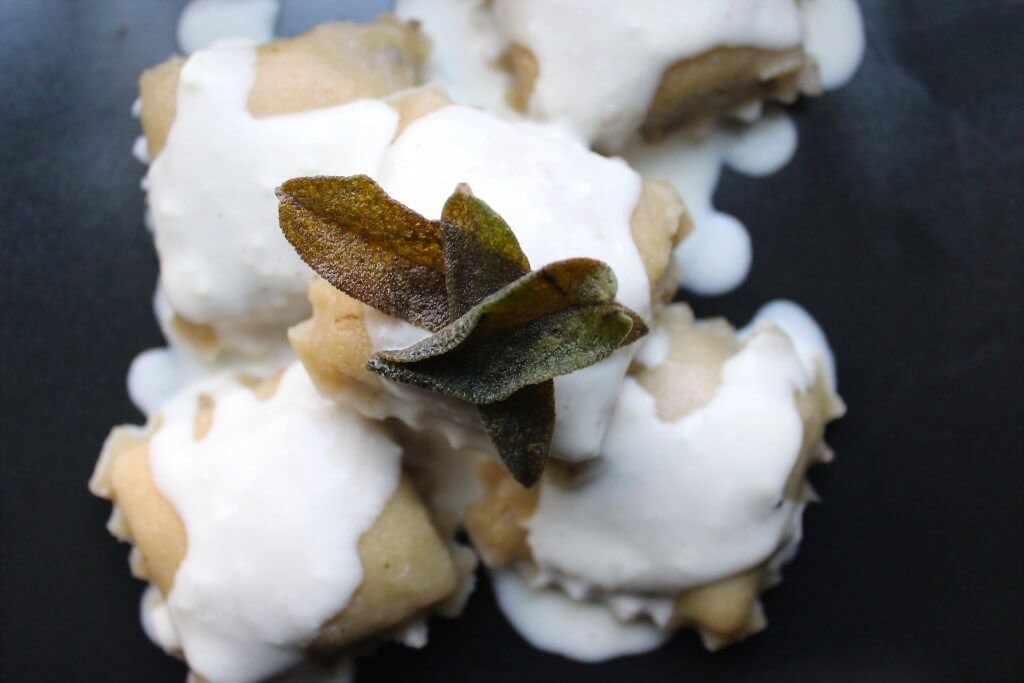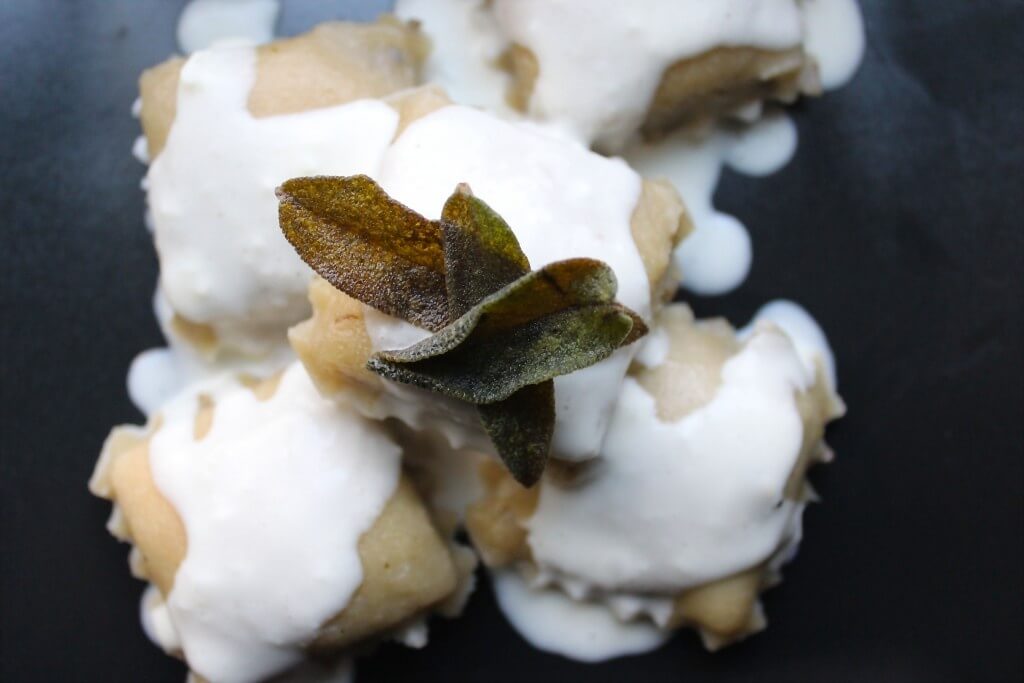 Before my switch to a real food and predominately gluten free diet, I ate pasta on a regular basis. Pasta is a major comfort food and there are countless variations of noodle and sauce. I still love pasta, and eat it on occasion, but I always regret it afterward. So I turn to healthy alternatives like a decadent sweet potato pasta and celeriac noodles with pesto. For special occasions, or on evenings when I really have time to enjoy myself in the kitchen (read: when little mouths aren't begging to be filled right this instant), I love making speciality paleo pastas like this one. This paleo mushroom ravioli with cream sauce is so filling, so creamy, and so delicious. Not only will you be impressed with yourself for making homemade ravioli, but it's also grain free and dairy free. Double bonus 😉
"You know those meals that are so great because they take like 30 minutes to throw together start to finish? Yeah, this is not one of those. But don't leave me yet, I want to tell you all about this recipe.
This is one of those really special recipes that you make for a special occasion. A birthday, a celebration, an anniversary – this is that sorta meal. It fills your heart with so much joy that not only did you make homemade ravioli, you made homemade ravioli without dairy, nuts, grain, or dairy. No garbage, no freaky GMO's, just whole food ingredients and lotsa love.
Also I have a confession to make. I had never tried crispy sage leaves before today on account of the fact that I am really not that confident about making "fancy" food. But I cannot believe not only how easy they are but also how DELISH!!! I could promise you that I won't be topping every recipe from here on out with crispy sage leaves, but I might be lying. I'll do my best though to try.
I stuffed these with a mushroom mixture and although there is no cheese, you won't miss it. Because on top is the creamiest loveliest dairy free sauce that will totally mess with your mind in the best way. And then of course the crispy sage leaves. Because…new obsession. And that's it! Take your time making this and enjoy the fruits of your labor!!"