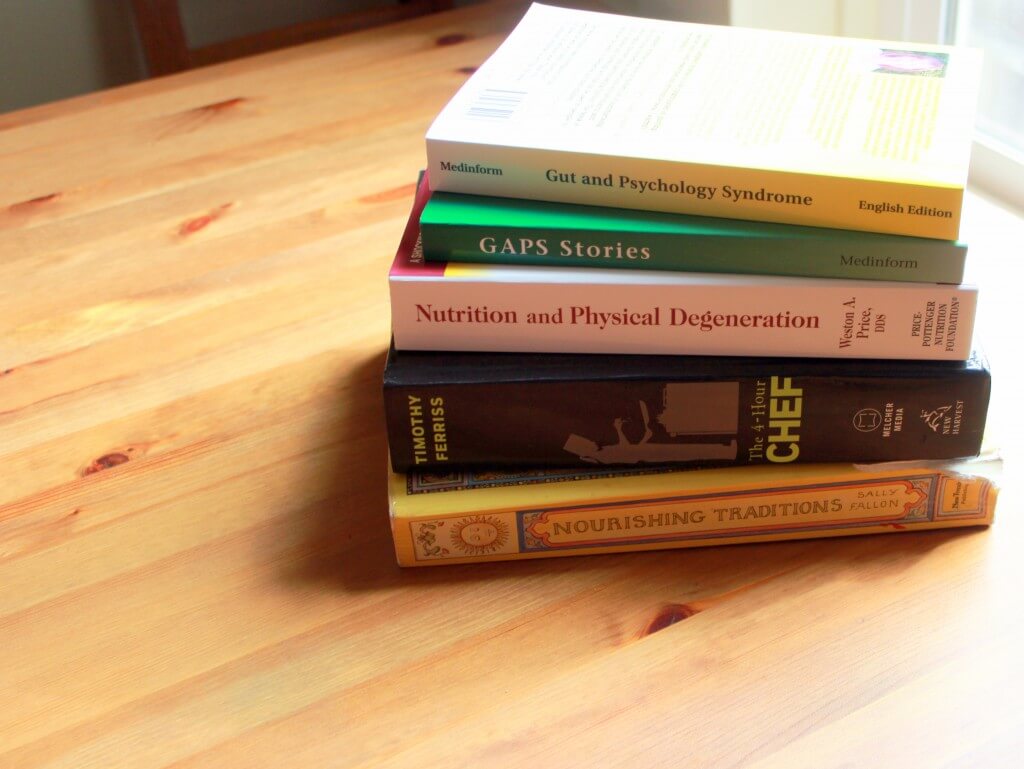 The GAPS Diet is a beneficial and effective diet for those who need it; but it's not for everyone. In this article, five core questions are presented that are necessary to ask yourself before beginning the GAPS Diet.
"I have a friend who is holistically minded and has been cooking traditionally for years, yet is still overwhelmed by actually following a diet protocol that is needed for a family member. I totally understand, and this post is for all of you in a similar situation.
Those of us who have been 100% compliant with a diet for months or years at a time forget how difficult it is to change food habits at first. Eating is so much of a habit, that it's an automatic process and changing it means changing many habits throughout the day- from what we buy at the grocery store, to how we plan our meals, to what we hand our child to eat while we're on the phone (oh yeah, I'm totally guilty of that too).
I didn't write out my meal plans, intro guide, or freezer book because this was *easy* for me! No, I wrote it out because it was so so hard for me to switch gears, and I wanted to make it a little bit easier for those who came after me.
I'm going to try to break it down even further here for you. See where you fit, and start there.
1. Are you a GAPS person?
Do you have symptoms of GAPS? Either chronic irritating things or an emergency situation that is making you virtually unable to function?
If you aren't sure, read What is a GAPS Family here.
If you're sure, but you need more info, sign up for the free informational GAPS series here.
Do you need to start even more basic than that? This post explains what Holistic Healthcare is all about and how it's different from what you'll get from your average MD or hospital."