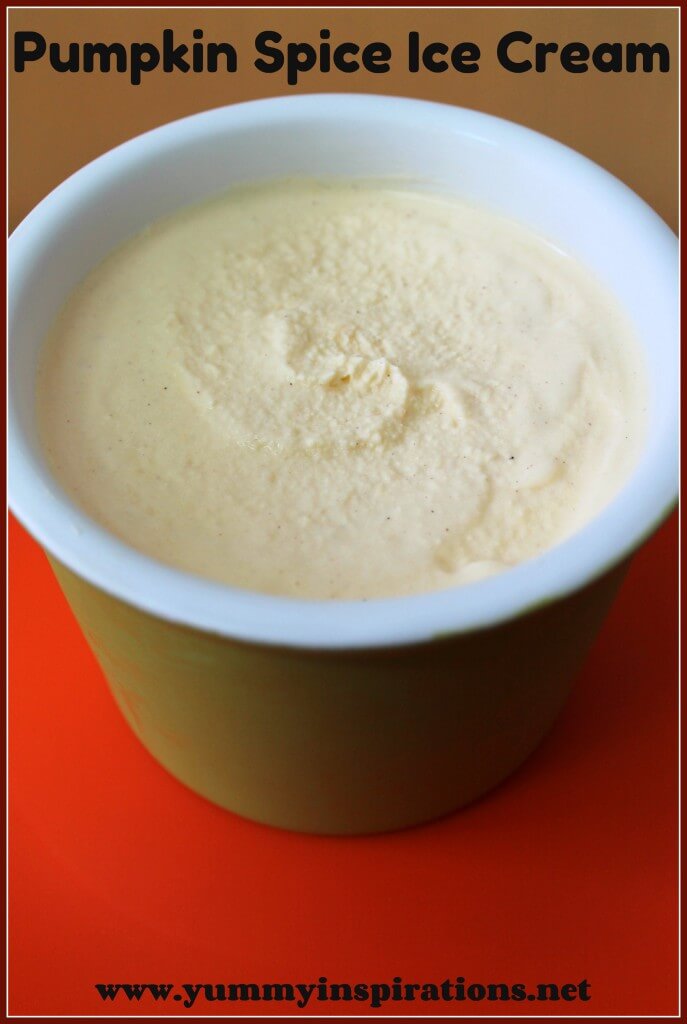 We all scream for ice cream, right? This creamy, cool, and tasty homemade pumpkin spice ice cream recipe omits processed sugar and is flavored with yummy spices. It is simple to make, but it probably won't last long!
"I adore sweet and savory pumpkin flavored dishes. So, when I was browsing through the eBooks included in The Ultimate Healthy Living eBook Bundle, I couldn't resist making the Pumpkin Spice Ice Cream in Wholesome Comfort by Kate Tietje.
Lucky for us, Kate has kindly given permission to share this yummy recipe with you. Once you try it for yourself you'll see it's absolutely divine!
Quick Note: This recipe calls for egg yolks only. You can save the egg whites and make meringues or a pavlova or simply fry them up and enjoy an egg white omelet/pancake.
Pumpkin Spice Ice Cream Recipe
Ingredients
1/2 cup pumpkin puree
4 egg yolks
1/4 cup maple syrup
½ teaspoon. ginger
1 teaspoon cinnamon
2 cups milk
2 cups cream
Instructions
Place all of the ingredients into a blender.
Blend until smooth. You may need to turn it on and off a couple of times to help it along.
Once smooth, pour into your ice cream maker and freeze according to the manufacturers instructions."